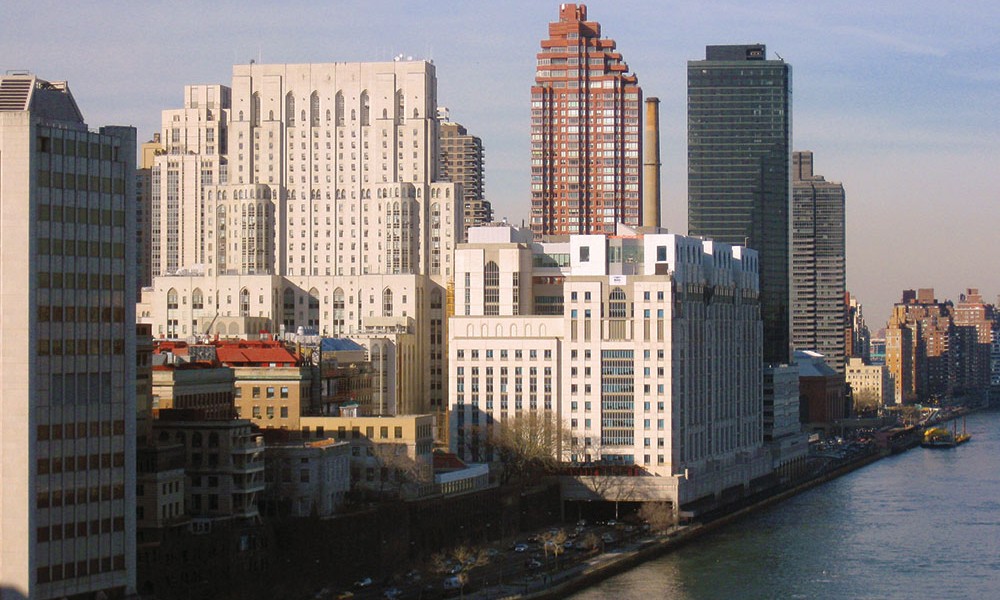 At New York Presbyterian Hospital's Cornell campus, implementation and integration of a PLC system facilitated remote monitoring by utiliVisor, an independent energy oversight firm, of the chilled water generation system. This enabled the hospital to save approximately 10 percent a year on chilled water costs that had topped $5.5 million a year.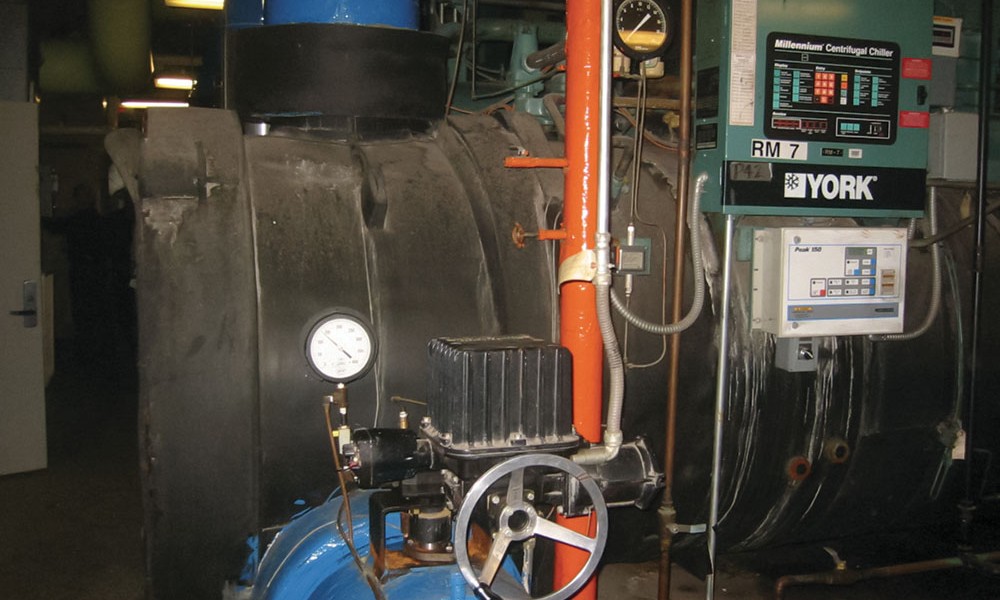 The central plant at New York Presbyterian Hospital's Cornell campus.
◀
▶
Subscribe Now
Keep up with the latest news with our magazine and e-newsletter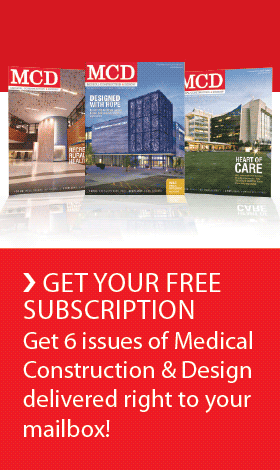 Subscribe to our E‑Newsletter
By Steve Tucker
Several mission-critical industries, such as chemical, pharmaceutical and nuclear plants, rely on programmable logic controller systems for precise, reliable and automated control of complex research, development and production processes. Now, leading healthcare systems are deploying PLC systems in central utility plants for integration, remote monitoring and automated control of mechanical-electrical systems. As a result, they are achieving greater reliability, visibility and energy savings to meet their mission: high-quality patient care and operational efficiency.
Historically, individual healthcare systems have relied on proprietary building automation systems to operate the HVAC systems and central plant equipment. As facilities have grown increasingly complex, so have central utility plants. A PLC system refers to a network of PLCs installed on individual mechanical-electrical components and integrated with a supervisory data control and acquisition system, which is programmed to acquire and manage operating data and automatically control the system. A PLC system offers a number of advantages over a BAS in a hospital central plant installation. Among these, the service cost is reduced over the life of the system, and the system can be easily expanded.
Highly reliable and robust 
With its roots in the control of industrial processes, PLC system components are designed to operate reliably around the clock in a demanding environment often characterized by extreme temperatures and vibration. 
PLC systems can also be purchased with redundant hardware and several network options — for example, dual processors, input/output (I/O) redundancy and redundant SCADA systems — for even higher availability and reliability.
Because of their origins in industrial process applications, PLC systems are built with analog sensors designed for the precise measurement of continuous operating values, such as temperature, humidity, pressure and flow. Higher-resolution analog modules deliver increased accuracy for information display and control. Although analog sensors are always a requirement in industrial applications, they are not typically required in commercial HVAC applications. In a mission-critical application, such as a hospital, accurate information and control — for example, the temperature and flow of chilled water — can be essential to patient care, as well as medical research activities. Accuracy is also crucial to measuring, optimizing and verifying energy efficiency.
A PLC system is also designed to allow for separate grounding systems for electrical and instrumentation circuitry, if necessary, to prevent the electrical "noise" generated by the large motors in a central utility plant from affecting the accuracy of the operational measurements. Even in the absence of separate grounding systems, a PLC system has more built-in, point-to-point isolation for higher noise immunity and increased accuracy.
Nonproprietary: "open" means flexible, competitive
Because a PLC system is built on open software standards, it is flexible in several respects. It can receive data from multiple manufacturers' platforms and standalone hardware. Similarly, it can communicate over many protocols, including BACnet, TCP/IP, Ethernet, EthernetIP, ProfiBus, Fieldbus, LonWorks and Modbus, while a BAS is typically limited to BACnet and LonWorks.
PLC system integrators can also utilize an extensive mix of I/O module signal types, including thermocouples, resistance temperature detectors, pulse inputs and various analog and digital I/O voltages, enabling direct wiring to a wide range of field devices. The long list of available modules often eliminates the need for signal isolators and conditioning devices in the field and can even allow direct interface to power equipment. All the different module types can be inserted in the same I/O rack for maximum flexibility when connecting to the many different types of devices in a central plant application. Typically, BAS systems utilize 24VDC or 24VAC I/O and devices.
More firms can supply, integrate and service a nonproprietary PLC system than a proprietary BAS, opening up the number of service providers bidding for the work. In particular, the owner typically sees significant savings on the annual service agreement. And because a PLC system is built on an open software protocol, the owner is in control of future upgrades. New systems, components, equipment and metering devices are simple and straightforward to add to an existing PLC system.
Gathering and transmitting field data for remote monitoring
A PLC system makes it simple to gather and transmit operating data if a hospital wishes to engage an independent energy oversight firm to remotely monitor operations and identify optimization strategies. The open integration platform enables an independent continuous energy monitoring and verification firm to provide energy oversight and optimization strategies to the institution's facility engineers and staff. These web-based monitoring systems can be an effective tool for the analysis of large chiller plants and district cooling systems. They offer networked solutions that collect and format data in real time and defined timeframe increments, monitor operations and equipment errors and deliver oversight via web-based alerts and alarms when equipment is operating outside of optimal ranges. This makes the return on investment very competitive with the BAS companies.
The data from the various systems must be pulled together in one platform and pushed to the web in defined time increments via a file transfer protocol. A PLC system is the ideal platform for several reasons. In legacy central utility plants, not all systems are "fluent" in the new communication protocols, so 4- to 20-milliamp electrical signals are often the only way to connect separate field devices and disparate systems to enable transmission of the operating data; PLC systems easily accept this form of communication, while a BAS typically does not. The SCADA systems used in PLC systems include "data historian" capabilities to gather, manage and store operating data, while an existing BAS needs to add proprietary software to gain that capability. Moreover, a PLC system typically can transfer more data more quickly.
PLC and BAS systems can coexist 
A PLC system need not wholly replace an existing hospital BAS, nor must an "either-or" choice be made in a new hospital facility. A PLC system can be incorporated as a plant undergoes periodic equipment upgrades.
In a new facility, major energy consumers like chillers, boilers, cooling towers, pumps and cogeneration systems should be monitored and controlled using a PLC system. The fan systems, variable air-volume boxes and local temperature control can be monitored and controlled by a traditional BAS and integrated into the plant master control system, if the owner wishes, with one caveat: it should be capable of interface with the PLC system. Given its higher reliability, robustness and flexibility, one might anticipate that adding a PLC system to a central utility plant increases the capital costs of such a project, and this is true: it may add approximately 15 percent to the project cost. However, a payback can be achieved within two years through greater operational efficiency and lower maintenance and operation costs.
While many hospitals and health systems previously have relied on a BAS to integrate and operate central utility plants, there is a better way. Today, a PLC system is a proven alternative technology offering reliable, robust control in a nonproprietary environment, and fluent in a wide range of communication protocols. A PLC system can be phased in over time in existing facilities, and it can coexist with a BAS in both new and existing central plant facilities. Given its inherent advantages, there is a strong case for a PLC system in a hospital central utility plant.
Author: Steve Tucker
Steve Tucker is co-owner of Applied Control Engineering, Inc., based in Newark, Delaware. ACE provides systems integration services for industrial, commercial and institutional applications, including central utility plants.
Posted August 19, 2014
More Articles: