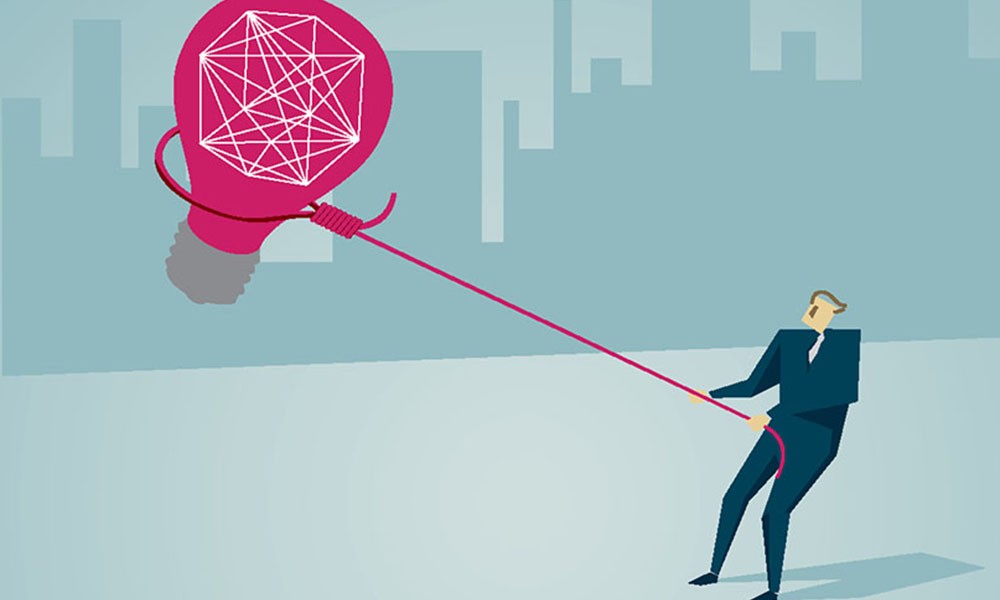 Subscribe Now
Keep up with the latest news with our magazine and e-newsletter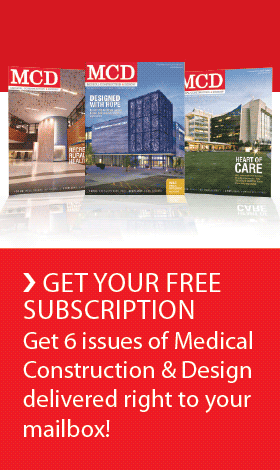 Subscribe to our E‑Newsletter
By Craig Hall & Neil Maldeis
Not surprisingly, hospitals rank among the most energy-intensive of building types. In fact, according to the U.S. Department of Energy, acute-care hospitals use more than 2.5 times the energy per square foot of a typical U.S. commercial building and have an equally outsized environmental footprint. 
The U.S. Energy Information Administration estimates that the average 200,000-square-foot, 50-bed hospital spends roughly $680,000 ($13,611 per bed) on energy each year. A modest increase in energy efficiency can improve the bottom line significantly or free up funds to invest in new technologies, develop new programs or create a better environment of care. The DOE says that hospitals collectively spend more than $5 billion annually on energy, so a 30 percent improvement in energy efficiency would yield about $1.5 billion a year in value for the U.S. healthcare system.
Energy consumption can vary widely based on climate, building design, construction, facility and equipment age, and a variety of other factors. But the EIA notes that as much as 70 percent of the typical hospital's energy use goes for lighting, cooling, space heating and ventilation.
Improving energy efficiency can reduce hospitals' energy costs, shrink their environmental footprint and help create a physical environment of care that enables better patient outcomes. Energy-efficiency measures can often be implemented with little upfront capital cost and will provide an excellent return on investment, paying for themselves many times over the decades-long occupied life of a typical hospital.
Energy audits reveal efficiency-improvement opportunities 
Hospital administrators developing an energy-efficiency strategy would do well to start with an energy audit. An energy audit provides vital information about building performance, uncovers energy-efficiency opportunities and ensures heating, ventilation and air conditioning, lighting and other building systems are operating effectively and efficiently. Many healthcare organizations work with an energy services company or other qualified third party to conduct building audits.
Energy and lighting audits uncover opportunities to reduce energy consumption and improve the healthcare environment by upgrading indoor and outdoor lighting technologies. This process often includes replacing older-technology lighting fixtures, ballasts and lamps with light-emitting diode solutions. LED technologies use significantly less energy, require less maintenance, offer better lighting coverage and enhance the security of the hospital, its grounds and parking structures. According to a Lawrence Berkeley National Laboratory study, implementation of a full range of lighting-efficiency tactics can reduce lighting costs by about 38 percent in a typical building.
A complete lighting audit also may identify opportunities to increase daylight harvesting, which has been shown in multiple studies to both reduce energy costs and improve patient outcomes. Various studies show that patients with greater exposure to daylight perceive less pain, require fewer medications and check out sooner than patients whose exposure to natural light is limited.
Integrated lighting control systems use sensors, actuators and building automation system technologies to maximize the amount of daylight in a particular patient room or common area, supplementing outdoor lighting with artificial lighting to maintain consistent and ideal lighting levels. Today's LEDs come in a variety of color temperatures, including those that replicate natural sunlight.
HVAC also plays a critical role in creating an ideal healing environment. For example, modern HVAC technologies can help hospitals maintain optimum indoor temperature, air circulation and humidity levels and address such issues as indoor air quality. The Center for Health Design conducted research that found 120 independent studies linking IAQ and other physical factors to the incidence of hospital-acquired infections, which contribute to about 75,000 deaths per year in the U.S., according to the Centers for Disease Control.
Heating and cooling also places large demands on a hospital system's energy budget, so naturally many of the energy-efficiency measures identified in an energy audit relate to the HVAC system. HVAC energy-efficiency improvement opportunities can range from simple "tweaking and tuning" of the building's BAS, to installing variable air volume fans, to upgrading or replacing major system elements like the chilled water system, to implementing breakthrough technologies such as thermal storage systems.
Lighting, HVAC integration raises the bar on energy efficiency 
In most hospitals, lighting and HVAC systems are operated independently, which requires facility professionals to monitor and adjust the settings on two different systems. Advanced BAS technology takes energy management to the next level by integrating lighting and HVAC controls into a single automated platform. The result is greater comfort for patients and other building occupants and reduced energy consumption for the organization.
Integrating and networking lighting and HVAC controls creates a powerful energy-efficiency capability for any type of building, but hospitals are particularly well suited to this technology solution. Hospitals face unique lighting and HVAC challenges because of how they run and the people who use them. They are open 24/7. Thousands of patients, doctors, nurses, staff members and visitors occupy the building on any given day. And the needs of various departments, functions and spaces vary greatly; from a parking ramp, cafeteria or waiting room to a surgical suite or isolation ward, for example.
Use of a single BAS-based platform to control lighting and HVAC can help hospitals make the most of their energy spend and avoid heating, cooling and lighting unoccupied spaces. The most advanced platforms offer one-system simplicity. This means that facility teams can manage the system from a single, user-friendly dashboard rather than making manual adjustments on multiple platforms. Dashboards can be accessed remotely from any computer or mobile device via an Internet connection, providing the operator with unprecedented levels of usability and flexibility.
Integrated lighting and HVAC controls work together to create an optimal indoor environment. For example, they can share the same sensors to determine whether a patient room is occupied and automatically adjust the lighting and temperature to ideal settings. The BAS can then turn off lights and raise or lower the temperature to save energy when the room is empty.
Most hospitals already have the technology backbone in place to accommodate the integration of lighting and HVAC controls with their existing BAS or with an upgraded system. Opportunities to improve BAS capabilities are often identified by the energy services company during an energy audit. The company can help identify, prioritize and implement energy-efficiency measures, many of which pay for themselves in five years or less.
Hospitals nationwide continue to look for ways to do more with less without negatively impacting their primary mission of creating a physical environment of care that contributes to better patient outcomes. Saving energy by improving lighting and HVAC technologies and integrating controls provides an excellent opportunity to reduce costs, improve environmental performance and create a better place for patients, medical staff, administrators and visitors.
Author: Craig Hall & Neil Maldeis
Craig Hall is strategic account manager for GE Lighting. He has been with GE for 11 years and has nearly 30 years of experience in the automation and control industry. Neil Maldeis, P.E. and Association of Energy Engineers Certified Energy Manager, is energy solutions engineering leader for Trane. He has more than 30 years of experience as a mechanical/project engineer in the building construction and energy conservation fields. Illustration by erhui1979/istockphoto
Posted August 19, 2014
More Articles: