Subscribe Now
Keep up with the latest news with our magazine and e-newsletter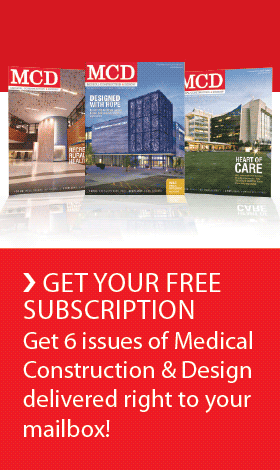 Subscribe to our E‑Newsletter
By David R. Cook and Chadd L. Reynolds
Navigating the new drone rules

In recent years, medical construction contractors and subcontractors have taken advantage of small unmanned aerial vehicles, commonly referred to as drones, in the planning, design and construction of projects. By attaching a camera to a small, lightweight drone, construction companies can mitigate the safety risks and costs posed by current methods used to monitor, inspect and evaluate construction. Although the rules for the use of drones in a commercial setting are ambiguous and undeveloped, newly published rules will provide a clearer regulatory framework for construction companies desiring to use drones for the first time.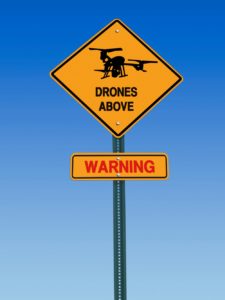 Construction companies now utilizing drone technology have done so to document inventory, safety issues, quality control and project progress on a regular basis. For example, Brasfield & Gorrie utilized drone technology during the construction of a new women's hospital tower in Florida. The drone was used to provide a 3-D elevation map of the project's surface to compare with the project's design drawings based on concerns with the grading performed on the project. Danis Construction also used drones to survey and document construction progress on a children's hospital in Ohio. These are just a few of the many ways in which drones have been utilized.
Most construction companies that already use drones in medical construction projects operate under a Section 333 exemption granted by the Federal Aviation Administration. The process for receiving a Section 333 exemption, however, has been described as slow, cumbersome and inefficient. In an effort to establish clear guidelines and provide a streamlined approval process, the FAA, along with the Department of Transportation, released new rules for the civil use of drones for commercial purposes on June 23. The new rules went into effect on Aug. 29, and are designed to incorporate the commercial uses of drones in national airspace while limiting risks to the public and national security.
The new rules focus on four areas of drone regulation. First, they restrict the properties and flight capabilities of drones. The drone must weigh less than 55 pounds, which would include any property being securely transported by the drone. A maximum altitude limit of 400 feet above ground level was instituted to minimize interference with other large aircraft. However, if the drone is being flown from a structure above ground level, the drone may fly 400 feet above that structure's highest point. The rules also institute a maximum ground speed of 100 miles per hour.
Second, the new rules place certain restrictions on the remote pilot when the drone is in operation. For example, drones are restricted to Class G airspace. Class G airspace includes all other airspace not controlled by the FAA. Remote pilots are prohibited from flying over individuals who are not participating in the drone's operation or are not under a covered structure or vehicle. The drone must be operated during the day, which includes 30 minutes before sunrise and 30 minutes after sunset. The remote pilot must not operate the drone from a moving land or waterborne vehicle, unless the operation takes place in a sparsely populated area. If the operator of the drone does not have a remote pilot certificate, he or she must be under the direct supervision of someone who does.
Third, the new rules place certain responsibilities on remote pilots when operating a drone. Before every flight, the remote pilot must perform a pre-flight visual and operational check to ensure the drone's safe operation. When the drone is in operation, it must always remain within the remote pilot's visual line of sight and cannot be flown under covered structures. A visual observer may also be used to assist in the operation of the drone. If a visual observer is used, the drone must remain in the visual observer's line of sight, along with that of the remote pilot. If flown within the 30-minute window before sunrise and after sunset, the drone must have appropriate anti-collision lighting that must be visible from three miles away.
Lastly, the new rules also restrict those permitted to operate drones. Individuals desiring to fly a drone for commercial use can apply for a remote pilot airman certificate online. Applicants must be at least 16 years of age, pass an FAA-approved aeronautical knowledge test and be vetted by the TSA. Applicants who are already licensed pilots may take an online training course instead of the aeronautical knowledge test. The cost for obtaining a remote pilot airman certificate is estimated by the FAA to be around $150. Once a certificate is obtained, remote pilots will need to pass their respective online training course or knowledge test every 24 months.
Although there are many restrictions and responsibilities that come with flying a drone for commercial purposes, the FAA has incorporated a waiver provision to accommodate new technologies and unique operational circumstances. If it is believed the drone's operation will potentially violate any of the new rules, the remote pilot can apply for a waiver with the FAA. Many of the restrictions can be waived if the FAA administrator can determine that the proposed operation can be safely conducted under the circumstances. Remote pilots seeking waivers are also able to fill out a request online.
It is important to note that while these new rules are expansive, they do not attempt to cover all potential issues related to the commercial use of drones. In order to operate your drone in a legally compliant manner, remote pilots should look to the laws of the state in which they wish to operate to determine whether any other issues, including privacy or insurance coverage concerns, will be raised by the operation of drones.
Official site: https://www.faa.gov/uas/getting_started/fly_for_work_business/becoming_a_pilot/
Application process: https://iacra.faa.gov/IACRA/Default.aspx
Photos courtesy of © Can Stock Photo Inc.
Author: David R. Cook and Chadd L. Reynolds
David R. Cook and Chadd L. Reynolds are construction law attorneys at Autry, Hanrahan, Hall & Cook, LLP. They can be reached at cook@ahclaw.com and reynolds@ahclaw.com. Or visit www.ahclaw.com/construction.
Tags: Drones, Healthcare Construction
Posted September 13, 2016
More Articles: