Subscribe Now
Keep up with the latest news with our magazine and e-newsletter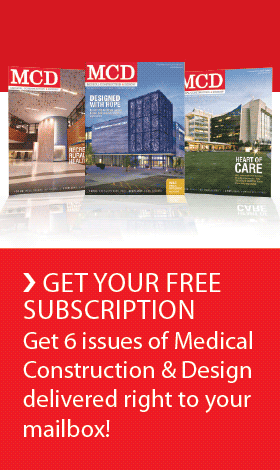 Subscribe to our E‑Newsletter
Yakima Valley Farm Workers Clinic announces the community health center's three latest projects in the Pacific Northwest. The Neenan Company serves as the Design-Build partner for the three projects, supporting the community health center as it continues growing its robust network of care amidst the challenges of the pandemic.
Yakima Valley Farm Workers Clinic is one of the Pacific Northwest's largest community health centers, delivering affordable, comprehensive primary care for underserved populations. With more than 60 service locations across Oregon and Washington, YVFWC provides medical, dental, behavioral health and social services to more than 171,000 people a year and seeks to continue building where there is need.
The Neenan Company recently completed the 39,000-square-foot Miramar Health Center in Kennewick, Washington. Ground was broken on the project in December 2019 and the opening was celebrated this past May. The clinic provides family medicine, family dentistry and pharmacy services, featuring 36 exam rooms, three procedure rooms, 10 dental operatories and space for group exams or consultations.
Construction is underway on West Valley Family Health & OB/GYN, a 30,600-square-foot clinic in Yakima, Washington. Aligned with the national effort to improve the health outcomes of rural women and their babies, the community health center will deliver a whole-family approach to medicine for the Yakima community, specializing in OB/GYN care and also providing primary care, pharmacy and laboratory services. The clinic design focuses on features fostering a warm and inviting experience for women and mothers, including a new mother's clinic, ultrasound suite, outdoor patio and indoor lounge for yoga and other patient program, and a drive-up pharmacy.
Sitting on a former orchard site, the clinic will also feature a healing garden for patients and staff to access tranquil outdoor space. Following COVID-19 protocols, the facility will have a back-door entrance for highly contagious patients and two negative-pressure exam rooms, to help prevent the spread of infectious disease. The clinic broke ground this summer and is planned for completion in fall 2022.
Ground has been broken on The Rosewood Clinic in Portland, Oregon, which will replace the former Rosewood Family Health Center facility with a modern clinic three times larger to expand patient care. The 35,000-square-foot community health center will provide family medicine, dental and pharmacy services. The facility will also feature a demo kitchen to support the clinic's women, infants and children's health and nutrition program aimed at helping caregivers prepare healthy meals for families. The project will revitalize a derelict site and is designed to fit to the urban style and culture of the area, while keeping security among rising urban concerns in mind. The clinic is planned to open at the end of 2022.
Photos courtesy of the The Neenan Company.
Posted November 24, 2021
More Articles: