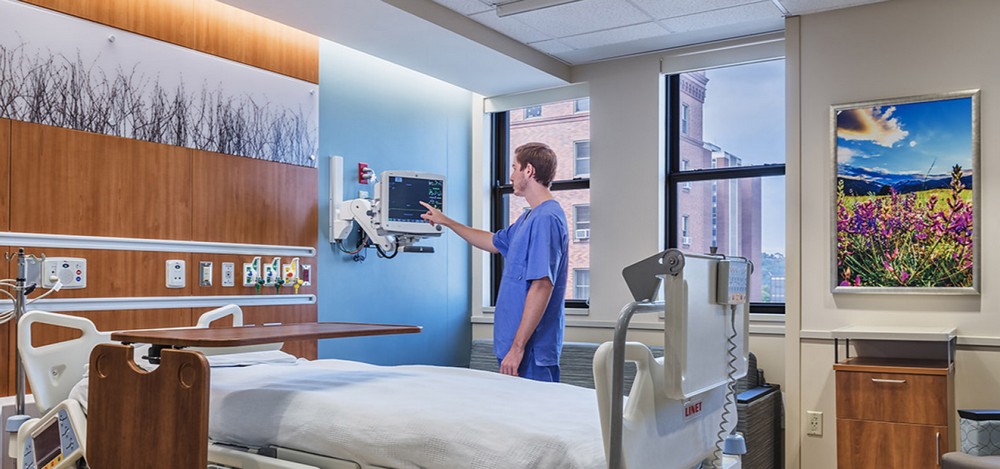 Steinberg Diagnostic Medical Imaging Group facility located in North Las Vegas, Nevada.
Subscribe Now
Keep up with the latest news with our magazine and e-newsletter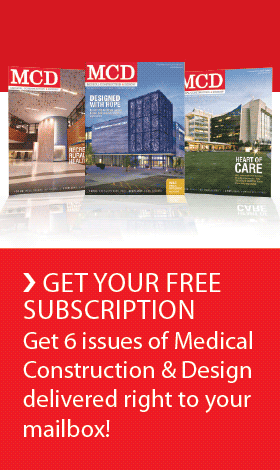 Subscribe to our E‑Newsletter
UPMC Mercy recently unveiled the facility's renovated eighth floor featuring 18 acuity-adaptable patient rooms. The 19,900-square-foot project, led by DesignGroup, provides additional bed capacity and swing space for the entire building, making possible future upgrades and renovations in other units throughout the hospital. The design team was able to expedite the project supporting UPMC's ability to respond to the COVID-19 pandemic.
The previous eighth floor layout was underutilized, so the design concept was driven primarily by the need for flexibility and acuity adaptability. The rooms in the new double-loaded corridor unit will first function as a MICU before transitioning to other uses in the future.
The new floor design incorporates one isolation patient room with an anteroom, as well as a separate patient room accessible for patients of size. All rooms are equipped with ceiling-mounted lifts, prefabricated headwalls and nurse server units. The nurse perch areas feature motorized integral blind window units. All entry doors also include electric switchable privacy glass.
The UPMC Mercy project was completed in August 2020 and included renovation of an administrative and classroom space on the ninth floor of the hospital and the addition of a new air handler that nearly doubled the efficiency of the previous handler.
Posted April 9, 2021
More Articles: