Subscribe Now
Keep up with the latest news with our magazine and e-newsletter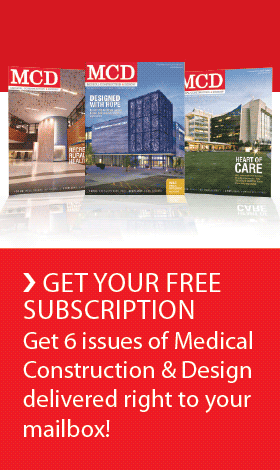 Subscribe to our E‑Newsletter
LightFair invites lighting thought leaders to apply to present at its 2021 Conference, May 16-20, 2021 in New York. In addition to reaching the broad range of lighting professionals at LightFair, the 2021 conference has the added significance of joining NYCxDESIGN's roster of design-focused events, panels and experiences. The application is open now and closes on Sept. 14.
Proposals are invited for content in six tracks:
Application + Evidence-Based Design focuses on methodologies and design trends used to enable project success in lighting
Art + Inspiration explores the sources of inspiration and technology developments that inform design
Design Tools + Techniques covers the means and methods designers use to bring ideas to fruition
Experiencing Light explores the influence of light on the human experience and nature
Professional Development + Practice focuses on the development and evolution of a career or company.
Technology explores the design and specification of components and software that advance technology in the lighting industry.
Additionally, LightFair welcomes submissions that defy categorization but are relevant to the lighting field. More information about each track is available in the application.
The conference features various learning durations, modalities and levels. In-depth studies of topics will be presented as one-day courses, two-day courses and three-hour workshops and in shorter 60-minute, 90-minute and three-hour sessions. Learning modalities include:
Experiential learning, where participants are actively engaged with the session
Rapid fire, with four presenters separately sharing big ideas on a related topic
Panel presentations of up to four presenters delivering different views about a topic or project
Moderated discussion, with a moderator leading a discussion or debate
Tour of a local lighting installation or significant project and a traditional lecture
Course levels are designated as Foundational, Intermediate, Advanced and All Levels (full descriptions on the application website).
Applications must be completed online at Lightfair.com/call-for-speakers. Applicants are asked to submit a title, description, learning objectives and biography.
For more information, visit LightFair.com.
Posted August 14, 2020
More Articles: