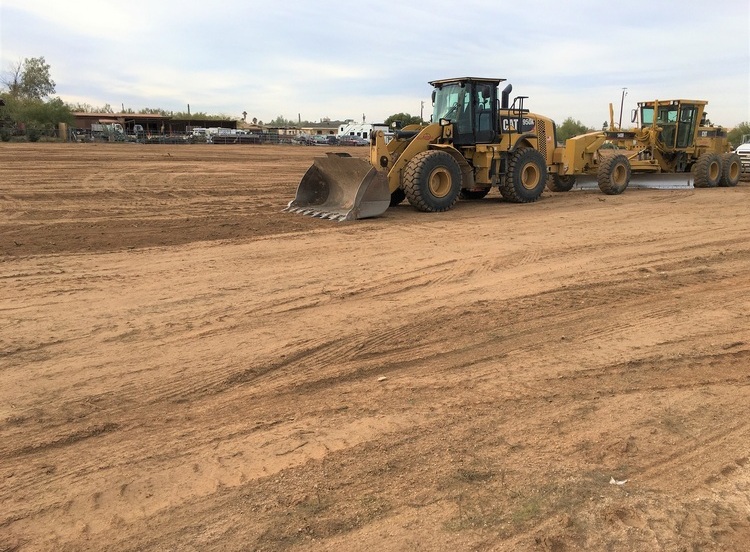 Site preparation for construction of Abrazo Cave Creek Hospital.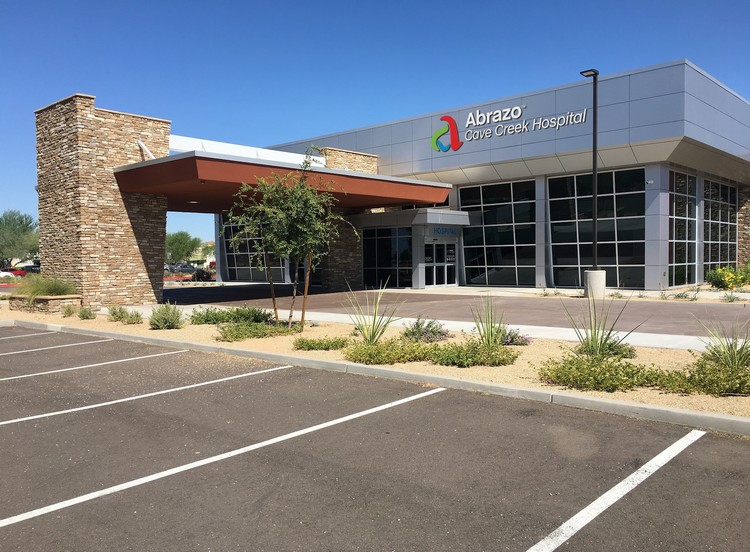 Artist's conceptual rendering of Abrazo Cave Creek Hospital.
◀
▶
Subscribe Now
Keep up with the latest news with our magazine and e-newsletter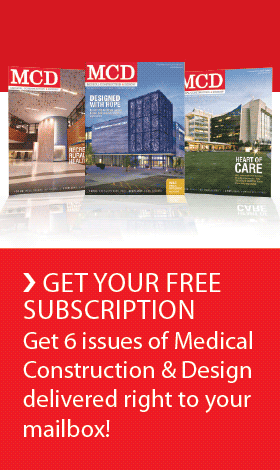 Subscribe to our E‑Newsletter
Abrazo Health is set to begin construction on a new small-scale community hospital in Cave Creek, Arizona.  The new Abrazo Cave Creek Hospital will focus on emergency and surgical services, with rooms for patients needing overnight care.
Expected to open in 2021, Abrazo Cave Creek Hospital is a neighborhood hospital, sometimes referred to as a micro-hospital, designed with an emphasis on quality medical care, convenience, efficiency and short ER wait times.
The single-story, approximately 35,000-square-foot facility will include a 13-bed ED, an operating room and eight inpatient rooms, along with additional services.
Patients with abdominal pain, sprains and broken bones, minor trauma, lacerations, dehydration, pneumonia and flu are typical of injuries and illnesses expected to be treated in the Abrazo Cave Creek Hospital ED.
When completed, the hospital is expected to create approximately 50 jobs. General contractor for the hospital is Adolfson & Peterson Construction; the facility was designed by E4H Architects.
Abrazo Cave Creek Hospital facts: 
Planned opening 2021
13 ER exam rooms
Surgical suite
8 inpatient beds
3-bed post-anesthesia care unit
Imaging suite with x-Ray, ultrasound and CT scan
Separate ER and hospital lobby/registration areas
Posted February 28, 2020
More Articles: