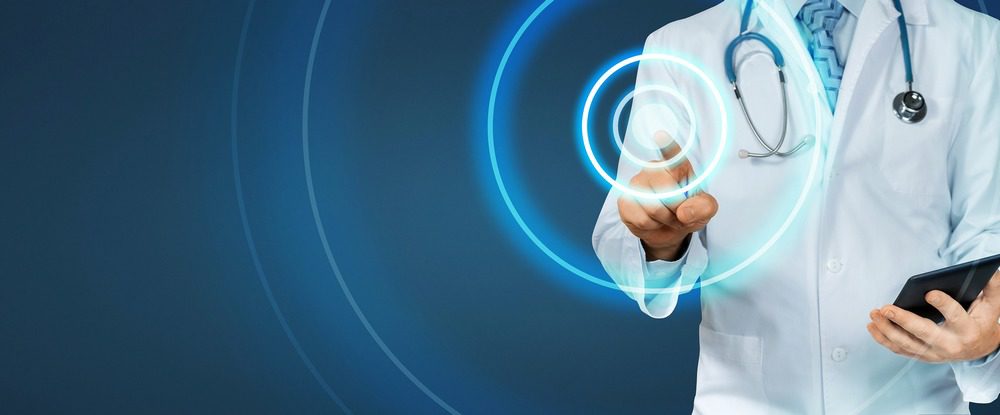 Subscribe Now
Keep up with the latest news with our magazine and e-newsletter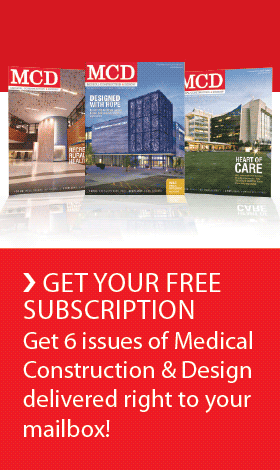 Subscribe to our E‑Newsletter
"Digital transformation" is taking over multiple industries, and healthcare facilities are using new technologies to keep up with patient needs and combat rising healthcare costs. Hospitals, outpatient clinics, doctors' offices and other healthcare facilities are finding new ways to use advanced technology and innovative methods to improve their services and change day-to-day operations. Technology like the IoT represents the frontier and future of patient care and facility management, the place where outer limits are being tested and tried and bringing the industry out of its aging facilities and rising costs.
How is IoT used in healthcare?
The IoT is the collection and exchange of data between interconnected physical devices via internet protocol. With IoT, users can better connect, collect, analyze and react to data based on real-time information. The "things" that the IoT consists of include physical devices that collect and exchange data, many of which do not require human input, including a multitude of sensors and building systems like HVAC, lighting and security. Making the choice to integrate IoT-enabled devices into new building construction or renovation projects can help create a dynamic and intelligent cloud-based interoperable network by connecting electrical, mechanical and electro-mechanical building systems and platforms.
In order to better implement IoT in healthcare facilities, facility designers should keep in mind that various IoT-enabled devices and systems need to integrate with the facility's building management system and, importantly, must be scalable and adaptable as technologies evolve. As part of this, architects must keep the function of IoT devices, and their location within the building, in mind. For example, within a healthcare facility, architects must consider the location and use of IoT-connected medical equipment when designing a facility in order to ensure optimal functionality.
The priority: patient satisfaction
Patient satisfaction will only grow in importance as providers offer patients more choices. IoT will present new opportunities to build patient loyalty and improve patient outcomes. Patients can also experience more control over their surroundings using IoT-enabled solutions, such as mobile patient room control applications.
For example, using an app on their smartphone, patients can create their own optimal healing environment through individual control over room temperature, lighting, windows and more rather than relying on nurses to perform basic tasks. This will also give nurses more time to spend on clinical tasks.
IoT can also improve patient safety. In healthcare facilities, power disruptions or outages can mean the difference between life and death as constant, reliable power is necessary for medical devices.
IoT-enabled power management solutions ensure reliable electrical power to critical areas, and can even identify potential issues before an electrical failure, reduce operating downtime and automatically test emergency power supply systems.
The goal: energy efficiency
As in many other industries, healthcare operating costs continue to rise while budgets decline. And with these rising costs, healthcare facilities are pressured to reduce expenses, leading many facility operators to participate in energy-efficiency programs, such as ASHE's Energy to Care program. Energy to Care is a free energy benchmarking and awards program for healthcare facility managers, which gives them the opportunity to compare their energy reduction efforts to those of similar nearby facilities and to challenge each other to greater achievements. Through achieving greater energy savings, hospitals can free up resources to support their mission of providing patients with the best care. As part of these efforts, most healthcare facility designers and managers will find that utilizing the IoT in some way will make significant strides to save energy, and therefore reduce costs.
Another way healthcare facilities can improve energy efficiency and productivity while staying on budget is through utilizing Lean construction methods. Lean methods seek to develop and manage a project through relationships, shared knowledge and common goals, as traditional silos of knowledge, work and effort are broken down and reorganized for the betterment of the project rather than of individual participants.
This approach is helpful when implementing new IoT-based systems that will reduce energy costs, as this requires the cooperation of several teams that were less involved in construction in the past, such as IT teams. Through Lean construction, these teams can be involved very early in the construction process and can ensure that new healthcare facilities are built with the IoT at their core.
The future of IoT in healthcare
High-energy costs can partly be attributed to aging facilities, as many facilities don't have the capability or financial bandwidth to remove and replace outdated infrastructure. In the U.S., most hospitals are more than 30 years old. Although existing infrastructures may be incapable of supporting the level of service required, IoT technology can help these facilities keep legacy systems while identifying new opportunities for cost reduction. Cloud-based, automated building analytics and diagnostics software can help hospitals benefit from predictive maintenance and identify savings opportunities. This software can even predict how much a health facility can save by implementing a specific energy conservation measure or performing maintenance on a particular asset.
According to Deloitte, a smart building can save upward of $18 million in operating expenses over a traditional, non IoT-enabled building. To achieve this, many healthcare organizations need a single, future-ready building management system solution that makes facilities safe, comfortable and efficient. The BMS uses IoT to connect disparate systems, like lighting, HVAC, security and access control, as well as connected devices such as valves, actuators, sensors and meters, across the entire facility to collect, analyze and optimize data to improve operational performance, while driving 30-40 percent more energy efficiency.
Through IoT, energy-efficiency programs and Lean construction methods, healthcare organizations can make facility, asset and energy management easier and provide improved service with reduced budgets. By providing better patient outcomes, improved asset use, reduced energy consumption, no operating room downtime and easily shared information with IoT services, hospitals will move into the future of care delivery.
Editor's Note: Be sure to check out the MCD March/April issue, which has a focus on technology. 
Tags: ASHE, Energy to Care, Facilities Management, IoT, Lean
Posted March 13, 2019
More Articles: