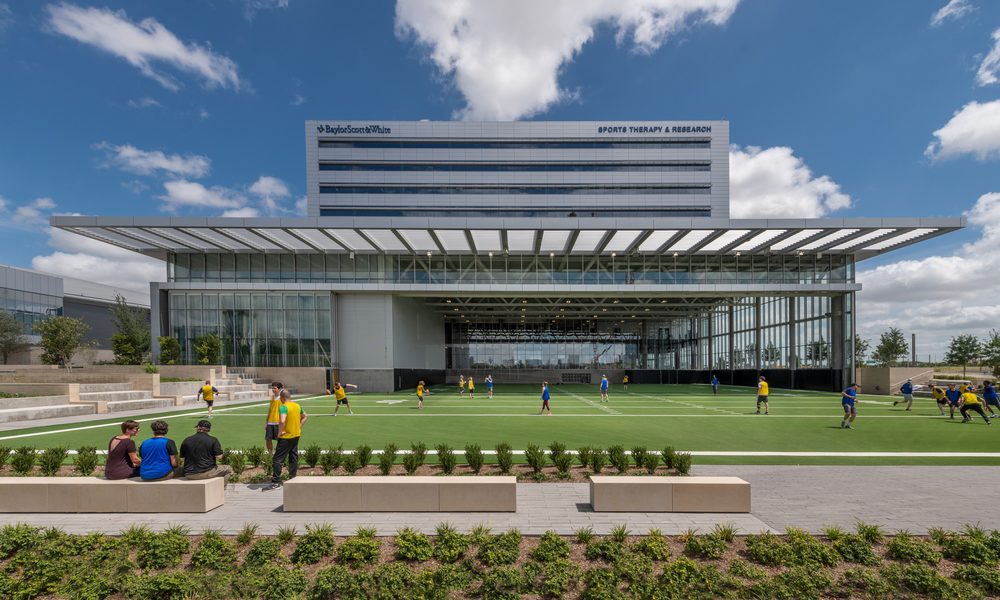 Subscribe Now
Keep up with the latest news with our magazine and e-newsletter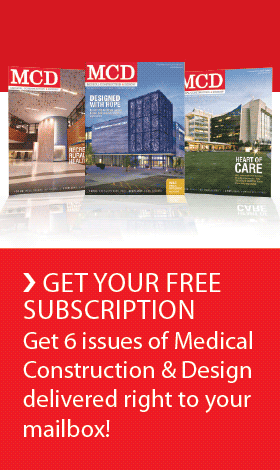 Subscribe to our E‑Newsletter
FRISCO, Texas — From its retractable glass façade that opens to an indoor/outdoor football field to its light-filled strength training room surrounded by glass walls, the new Baylor Scott & White Health Sports Therapy & Research complex in Frisco, Texas puts human health and sports performance on public display—and for good reason.
The 300,000-square-foot complex, which celebrated its grand opening on the Dallas Cowboys-themed campus known as The Star, is an educational opportunity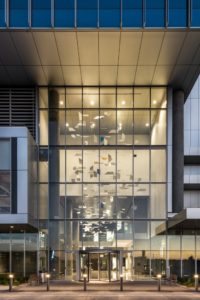 for visitors as much as it is a healthcare destination for recreational and professional athletes. Upon entering through the front doors, patients and visitors observe the science of athleticism and sports medicine and intuit the relationship between physical activity and well-being. Patients then have the opportunity to use the same facilities for their own healthcare needs. As a result, everyone comes away inspired by the combined brand power of the Dallas Cowboys and Baylor Scott & White Health, and motivated to improve their own health and fitness.
At the heart of this "new kind of architecture," says Ron Stelmarski, principal at architecture firm Perkins+Will and lead designer of the complex, is a convergence of healthcare, science and technology, sports and recreation, workplace, branded environment, urban planning and, to a certain extent, civic design (parts of the complex can be transformed into public gathering places for community events and performances). This melding of design typologies allows Baylor Scott & White Health to offer patients an innovative one-stop-shop approach to sports medicine and rehabilitation services, including sports nutrition, sports psychology, orthopedics, physical therapy, occupational therapy, neuropsychology, urgent care, surgery, a brain injury program, cardiology, outpatient imaging and a pharmacy.
In alignment with the complex's focus, the Gatorade Sports Science Institute, a leader in hydration and nutrition science, is housed on the complex's second floor. Outside, a network of publicly accessible walk, run and bike trails keeps the facility well-connected to the community and integrated with the surrounding Star campus.
The Sports Therapy & Research complex includes basketball courts, a fitness and strength training room and an indoor/outdoor playing field. Powered by Fusionetics, a digital platform that optimizes athletic performance, decrease the risk of injuries and speeds recovery, these facilities allow athletes to train and rehabilitate in advanced ways. And with the exception of the locker rooms, pool and plunge room, these facilities—surrounded by transparent glass walls and casual seating areas for onlookers—allow the whole process of rehabilitation to be observed.
At the same time, the complex is also designed to invoke a sense of strength, durability and precision—attributes of the athletes who seek treatment there and the care teams who provide care. This is accomplished through a crisp, clean material palette composed primarily of concrete, modern glass and metal, and by complementary soothing color tones and abundant natural light. Unobstructed views and easy access to the outdoors create a feeling of revitalization and rejuvenation. A bevy of 2D geometric shapes made of painted metal suspend from the ceiling of the four-story lobby like confetti, symbolizing fluidity of movement and the legerity of the physically fit body; their organization appears arbitrary at first, but upon closer examination, the disparate shapes visually coalesce to form the Baylor Scott & White Health logo.
The general contractor on the project was MEDCO Construction.
Photos courtesy of © James Steinkamp.
Posted June 27, 2018
More Articles: