Subscribe Now
Keep up with the latest news with our magazine and e-newsletter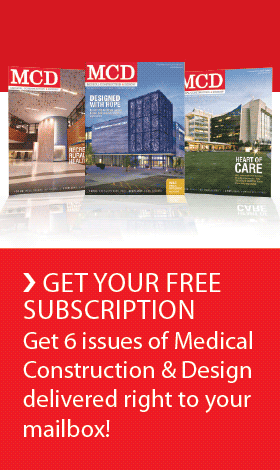 Subscribe to our E‑Newsletter
HOUSTON, Texas– Members of the EYP Health team recently joined The Center for Health Design to celebrate the inaugural Evidence-Based Design, Touchstone Awards at the Healthcare Design Expo & Conference.
The award recognizes the use of an Evidence-Based Design process in the pursuit of increasing value, improving outcomes and engaging stakeholders. Submissions were judged based upon their achievement across three touchstones of the EBD process:
Collaborate: Submissions must demonstrate interdisciplinary team and stakeholder education, engagement and development.
Evaluate: Submissions must demonstrate the extent to which research was found, evaluated and applied to link design to outcomes and measurement of results.
Share: Submissions must demonstrate how the EBD process was applied and how the knowledge gained was disseminated, captured and has the potential for application to future projects.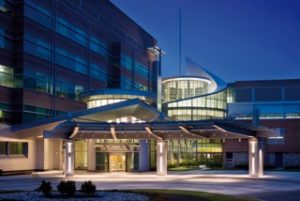 An expert panel consisting of key industry stakeholders — academics, architects, designers, healthcare executives, planners, facility executives, patient and family advisors and researchers reviewed each submission.
Jersey Shore University Medical Center was honored with a Gold Award. The $300-million expansion and renovation project — "Transforming Care: The New Jersey Shore" — is a Center for Health Design Pebble Project featuring a 144-bed patient care pavilion with all-private rooms and an innovative model of nursing care.
Jurors noted that "This team demonstrated some clear strengths related to EBD. Most notable were the degree of owner engagement and support of EBD, the degree that the team made EBD "their own," and the candid and complete way that the owner shared its business case details with the extended team. The team also did outstanding work preparing research and sharing after the project was completed."
Photo courtesy of Aker Imaging.
Posted December 5, 2017
More Articles: