Subscribe Now
Keep up with the latest news with our magazine and e-newsletter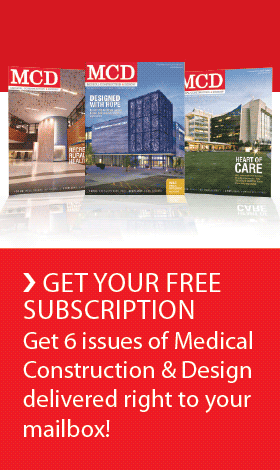 Subscribe to our E‑Newsletter
ATLANTA, Ga. – The LIGHTFAIR International Conference, which offers hundreds of hours of education in a highly diverse curriculum, begins its run to opening day 2018 with the Call for Speakers launching on July 11. This global invitation calls for top professionals from a broad spectrum of industries to submit to speak at the world's largest annual architectural and commercial lighting trade show and conference May 6-10, 2018 (Pre-Conference LIGHTFAIR Institute: May 6-7; Trade Show & Conference: May 8-10).
For the 2018 LIGHTFAIR Conference, experts are invited to submit ideas to share expertise and experience within the following focus areas: Lifeforms, Environments, Influences and Practices. These topics may be addressed in the context of Inspiration, Applications, Research, Design and/or Tools & Technologies.
Experts from various industries such as lighting, architecture, design, technology, engineering, facility management, government, healthcare, hospitality, alternative energy including solar power, security, transportation and more are encouraged to submit proposals for consideration at the LFI 2018 Conference.
The four focus areas will explore:
Lifeforms – Light impacts all living things. People, flora and fauna are affected both physiologically and psychologically by the light in their environments. As humans, this can affect our mood, guide our behavior and influence our performance and well-being. Plants and animals can be affected in comparable ways.
Environments – Ranging from inspirational to functional, the illuminated built environments that we study, design, fabricate and operate are a combination of many types of physical systems. Sessions explore aspects of technologies and systems such as electric lighting, daylighting, associated power distribution, interfaces and controls integrated with architecture and built environments. Topics may also pertain to design methodologies and processes that contribute to the conceptualization and creation of these systems.
Influences – Understanding codes, standards, design guidelines and technical documents is critical to today's lighting professional. As the lighting industry evolves, it is critical that lighting professionals understand and can work within this continuously changing landscape.
Practices – In all sectors of the lighting industry, managing a business brings challenges. The goal of this focus area is to promote discussion within and across market sectors. These sessions seek to give the industry professional best practices, recommendations or how to's.
Courses range in level (all levels, foundational, intermediate and advanced) and length (60-minute sessions, 90-minute seminars, 3-hour workshops, 1-day courses, 2-day courses, tours and forums).
Visit http://www.lightfair.com/lightfair/V40/index.cvn?id=10466 for additional information about the LIGHTFAIR International 2018 Call for Speakers. Submissions and speaker suggestions will be accepted online only until 11:59 p.m. EDT from July 11-Aug. 11.
For more info, visit: LIGHTFAIR.COM.
Posted July 19, 2017
More Articles: