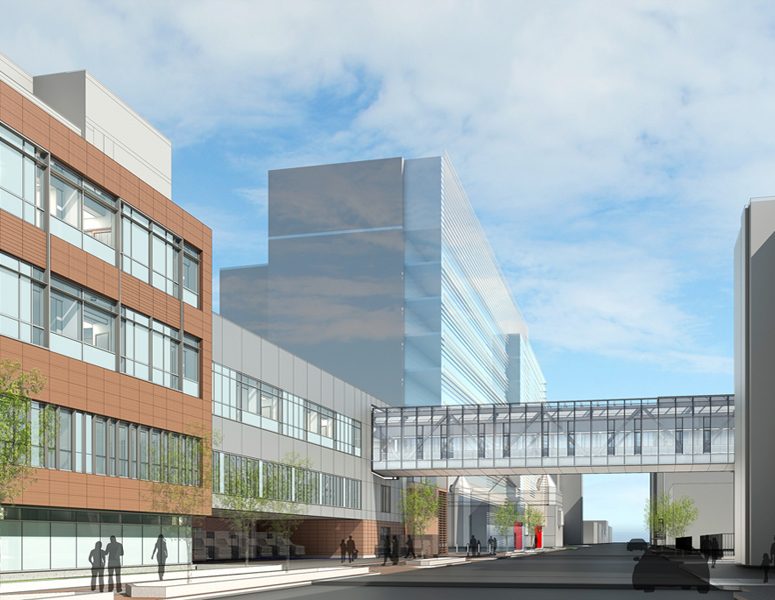 Subscribe Now
Keep up with the latest news with our magazine and e-newsletter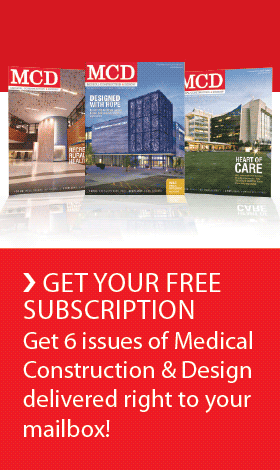 Subscribe to our E‑Newsletter
CAMBRIDGE, Mass. – With the Menino Pavilion addition and renovation project, Boston Medical Centeris the first academic medical center in Massachusetts to use an Integrated Project Delivery framework and the largest to employ collaborative project delivery in New England. The project management team is comprised of owner Boston Medical Center, program manager Tocci Building Companies, architect and engineer TRO and construction manager Suffolk Construction. Acentech is providing acoustical and vibration consulting services.
The project includes the demolition of an existing infill building, 227,000 square feet of renovations to the Menino Pavilion and a new 112,000-square-foot addition inclusive of a pedestrian bridge with elevator towers at each end, speeding transport directly from the state's busiest heliport to the hospital. Once open, the facility will provide expanded services for radiology, surgery, emergency and trauma, pharmacy, central sterile processing, interventional procedures and inpatient care units. Acentech is providing room acoustics, sound isolation, mechanical system noise and vibration control and structural dynamics vibration consulting services for a variety of spaces, including patient rooms, operating rooms and adjacent areas, radiology rooms, as well as other support spaces for both patients and staff.
The collaborative nature of the IPD method allows the entire project team to focus holistically on the patient experience. Studies have proven that serenity fosters healing and sound is a critical element in the healthcare environment, so acoustics and noise and vibration control within the facility are an emphasis of the design. Acentech is addressing several acoustical challenges on the project, such as the design option to locate a MRI above a lecture hall, the structural design of the building and associated vibration impacts, adherence to new FGI guidelines and prioritization of acoustical recommendations.
The project team's collaborative decision making will ultimately yield a patient-focused and cutting-edge medical facility with a consolidated footprint that is anticipated to reduce operating costs by $25 million annually. Work on the Menino project is being performed in multiple phases while the hospital is fully operational. The project is scheduled to be completed in spring 2018.
Rendering courtesy of TRO Design.
Posted May 12, 2017
More Articles: