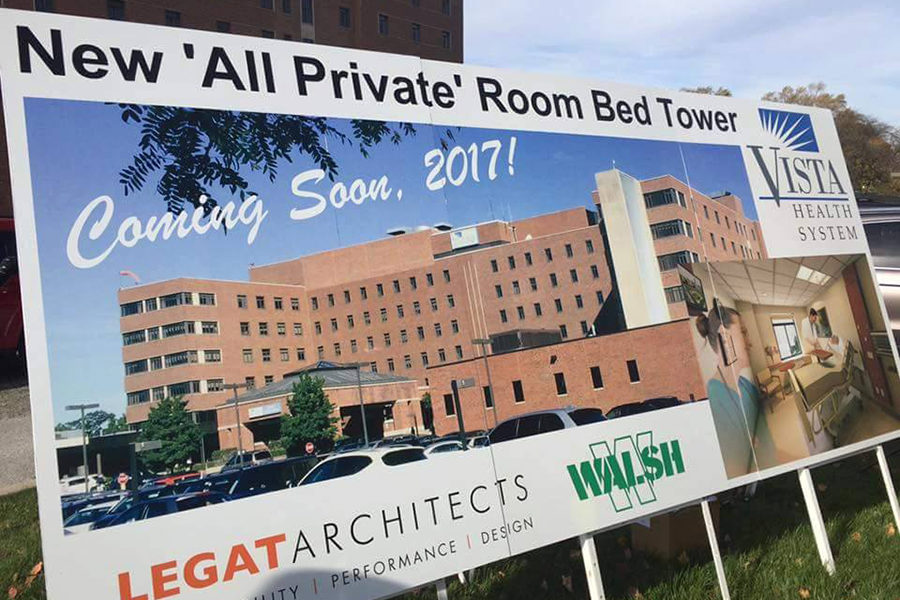 Subscribe Now
Keep up with the latest news with our magazine and e-newsletter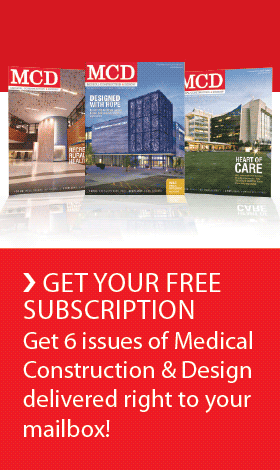 Subscribe to our E‑Newsletter
WAUKEGAN, Ill. – Vista Health System has launched a new $20-million renovation project at Vista Medical Center East in Waukegan, Illinois. This three-phase renovation project will continue through 2017 and complete the conversion of all 228 beds at Vista Medical Center East into private inpatient rooms. The entire third and fourth floors, along with a portion of the second floor, will be completely redesigned and modernized with the latest amenities. In addition, the fifth floor will undergo redecorating and refurbishing since it was converted to private rooms in 2011. The remainder of the second floor, home to Vista's New Family Center maternal/birthing unit, was fully remodeled only a few years ago.
The new private rooms will allow patients to control their surroundings, from moderating the noise and lighting levels, to regulating exterior views and room temperature. Research has shown that these control features reduce anxiety during patients' stay and accelerates their recovery. Individual rooms encourage family members and friends to be actively involved in the care of their loved ones and contribute to a faster recovery. The rooms will create a safer and more supportive environment for the delivery of care from physicians, nurses and other clinicians. All areas will receive modern finishes.
The renovations are designed by Legat Architects and will be built by Walsh Construction.
Posted November 28, 2016
More Articles: