Subscribe Now
Keep up with the latest news with our magazine and e-newsletter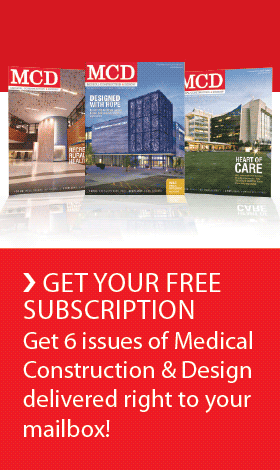 Subscribe to our E‑Newsletter
INDIANAPOLIS, Ind. – Ryan Rothacker, vice president of healthcare operations at Duke Realty, as well as other panelists, explored the benefits and challenges of new and emerging healthcare facility models such as micro-hospitals, retail clinics and telehealth.
They shared their insights at the Revista 2016 Medical Real Estate Investment Forum last month. Other panelists were Peter Kung, system vice president, Virtual Health, SCL Health, and Vic Schmerbeck, executive vice president, strategy & business development, Emerus and the moderator was Steven Stubbs, regional director, mergers & acquisitions, Adventist Health.
The panelists discussed how micro-hospitals are smaller than traditional hospitals – usually 30,000-50,000 square feet with 8-12 inpatient beds. They are independently licensed, open 24/7, staffed with board-certified emergency room physicians and have transfer agreements with partner hospitals.
They noted that micro-hospitals cost less to develop and maintain than typical inpatient hospitals and provide a good "value equation" for patients, offering convenient, accessible locations and affordable care. The panelists discussed how micro-hospitals typically serve as small hospitals/healthplexes with emergency treatment rooms and primary care, as well as physical therapy, pediatrics, imaging services, outpatient care and other specialties.
The panelists also discussed how retail clinics are being developed across the country and that they expect even more traditional and nontraditional organizations to develop such facilities, from Google to Walmart. They noted that while this increases convenience and accessibility for consumers, it also could fragment the healthcare system and confuse consumers. They noted that it's important to educate consumers about different healthcare models, including costs, the types of services offered and the level and quality of care.
In addition, the panelists discussed how virtual healthcare, including telemedicine and digital healthcare, is beginning to transform the industry and show how hospitals and health systems can deliver quality care regardless of location. They noted, however, that virtual healthcare should be used to complement other strategies, including community-based and home care, acute care and post-acute care. They noted that even with virtual healthcare, consumers still need personal contact with their primary care providers as well as discharge follow up and medication management, especially for chronic care patients.
For more info, visit: http://revistamed.com.
Posted November 30, 2016
More Articles: