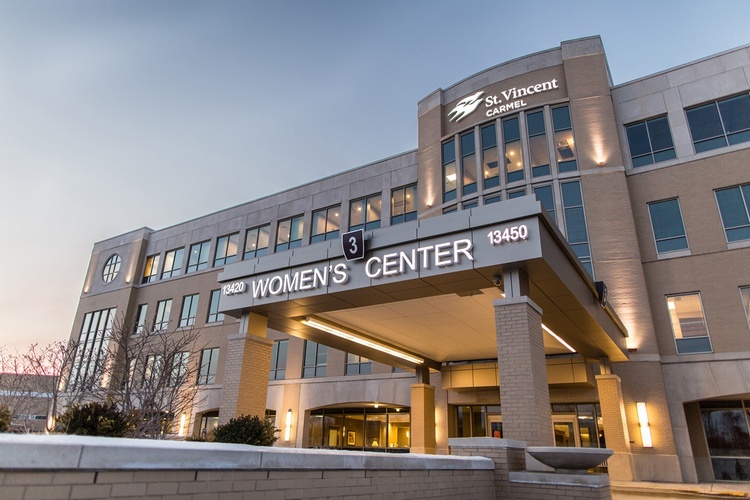 Subscribe Now
Keep up with the latest news with our magazine and e-newsletter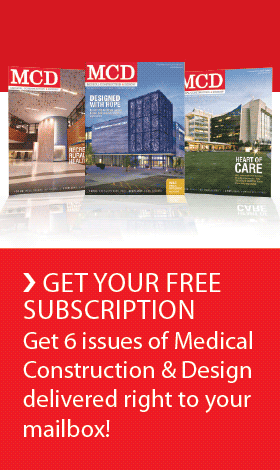 Subscribe to our E‑Newsletter
INDIANAPOLIS, Ind. –St.Vincent Carmel has just opened the St.Vincent Carmel Women's Center – a new "one-stop shop" where women can receive care for all of their health needs. The outpatient facility, at 13420 N. Meridian St., Entrance 3, in Carmel, Indiana, about 15 minutes north of Indianapolis, was developed by and is owned and managed by Duke Realty.
The four-story, 95,000-square-foot outpatient facility is directly connected to St.Vincent Carmel, which allows patients to benefit from a wide array of women's health specialists and programming in one easily accessed location.
Mike Chittenden, president of St.Vincent Carmel, noted, "The new women's center enables multiple specialists to provide high-quality, focused care for women on a single day in one location, which improves care delivery and creates unprecedented clinical integration. Patients also will be able to access a wide variety of amenities, including a full-service café, a health boutique, preventative health seminars and a community room with a demonstration kitchen. It addition, we're offering care navigators to assist with questions, appointments, personal guidance, education and more. This will provide a superior healthcare experience for our patients."
Keith Konkoli, Duke Realty senior vice president – healthcare, said, "The St.Vincent Carmel Women's Center focuses on gender-based medicine specifically designed to address disorders that are unique and predominant in women or that have a different disease course for women. The facility also is a cost-effective solution that allows the hospital to meet the healthcare needs of the growing population in Hamilton County and other surrounding counties."
The St.Vincent Carmel Women's Center will give area-women access to a wide range of healthcare specialties and services, including gynecology, breast care, obstetrics including high-risk pregnancy services, digestive health, heart health, neurology with a focus on hormone-related headaches, bone health, physical therapy, pelvic health and a full-service pharmacy. The facility also features a highly integrated electronic medical records system to enhance patient care and facilitate seamless referrals between physicians and other providers within the center.
BSA LifeStructures was the architect on the project and Brasfield & Gorrie was the general contractor.
Posted March 31, 2015
More Articles: