Subscribe Now
Keep up with the latest news with our magazine and e-newsletter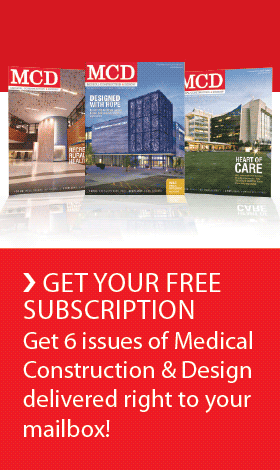 Subscribe to our E‑Newsletter
ONTARIO, Calif. — Prime Healthcare Services, as part of its commitment to excellence in compassionate care and innovation, has announced the opening of the first geriatric emergency room and geriatric inpatient unit in California.
The new program will launch at Encino Hospital Medical Center and has been designed to provide specialized care for senior patients from their initial emergency room experience through the end of their hospital stay. The program will be launched today, making EHMC California's first hospital to offer this level of coordinated and specialized geriatric care.
"As patients age, their medical histories become complicated," noted Dr. Jason Greenspan, director of Encino Hospital's ER who will supervise the new operations. "Elderly patients may take multiple medications with potentially negative interactions, or they may have functional and cognitive impairments that complicate treatment. Our new geriatric emergency and inpatient units will address these specific needs in an innovative, ground-breaking way."
The program was developed in collaboration with Emergent Medical Associates, the hospital's emergency department's partner. The geriatric inpatient unit will be led by Dr. David H. Stern, M.D. of S+AGE, the Specialized Ambulatory Geriatric Evaluation Center.
"The program has been designed to make the emergency room visit and hospital stay compassionate, comfortable and effective," said Dr. Sunny Bhatia, chief medical officer of Encino Medical Center. "The features of the geriatric rooms are designed to address the needs of our senior patients and enhance their experience with added comfort and safety, such as thicker mattresses, nonskid floors, handrails and soothing colors. All the inpatient geriatric rooms are private."
Emergency room nurses will have special training in assessing geriatric patients and caring for them. A team of physicians, nurses, physical therapists, occupational therapists, pharmacists, case managers, social workers and dieticians, all specialists in the care of the elderly, will be available to treat individual patients as needed. Daily reviews of patients in the inpatient geriatric unit will ensure appropriate care during their hospitalization and will establish guidelines for care at home.
Posted March 2, 2015
More Articles: