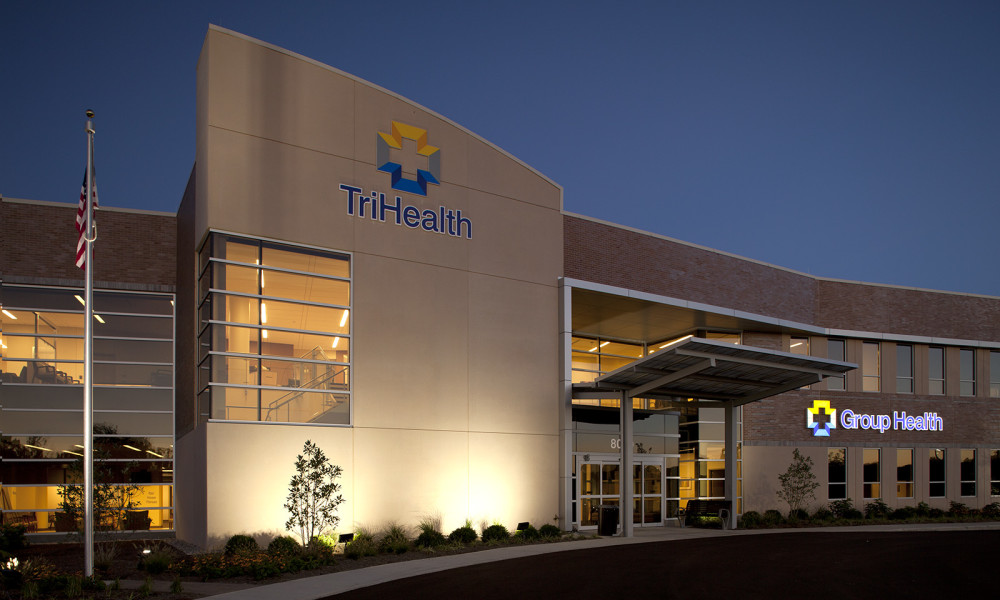 TriHealth Group Health West Chester MOB is an example of the shift to the "medical home" model. Practices and services are in close proximity. Shared spaces such as check-in and check-out and office administration provide greater patient convenience and increased efficiency and collaboration.
Subscribe Now
Keep up with the latest news with our magazine and e-newsletter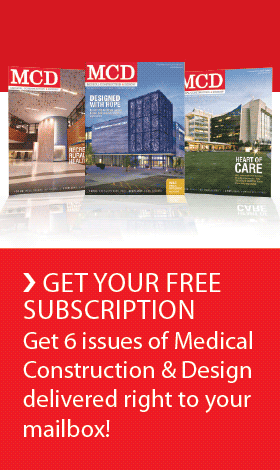 Subscribe to our E‑Newsletter
The healthcare real estate development and construction process is adapting to providers' rapidly changing objectives and strategies. That's according to Deeni Taylor, executive vice president —healthcare with Duke Realty Corp. The following are the major trends Taylor is currently tracking and how the industry is responding.
Off-campus, outpatient development activity is far exceeding on-campus, inpatient projects. The Patient Protection and Affordable Care Act was signed into law on March 23, 2010. Five years later, the impact is being increasingly felt as hospitals and health systems feel the dual impact of reduced reimbursement rates and the need to invest in costly new healthcare reform-mandated processes and systems. Consequently, many providers have scaled back investment on major on-campus capital improvement projects, such as bed towers, and shifted their focus to smaller-scale, off-campus developments. By some estimates, up to 60 percent of new projects are off-campus.
As providers try to identify the most successful strategies, the healthcare sector is seeing a wide variety of outpatient real estate development, including medical office buildings, physician office buildings, freestanding emergency departments, rehabilitation facilities, imaging centers and more.
Even the definition of "medical office building" is changing, Taylor says. For example, Duke Realty recently completed a two-story, 48,910-square-foot MOB for TriHealth, a two-hospital system with more than 80 care locations in the Cincinnati, Ohio area. The new Group Health Medical Office in West Chester, which opened last fall, was designed based on an innovative "medical home" model, with a range of practices and services in close proximity, and shared spaces such as check-in/check-out and administration. The design is intended to minimize the amount of time patients need to move around the facility for care, Taylor says.
Yet regardless of the exact nature of this new breed of outpatient facilities, the prevailing strategy is to bring healthcare to the consumer in suburban and other satellite locations. Common goals are to reduce costs, defend or expand market share and provide greater patient convenience, often in retail settings.
"It's essential for developers to find the most strategic locations that will reach providers' current and potential client base and enable them to build their business," Taylor says. "Medical office buildings in the most appropriate suburban areas provide many benefits, including enabling health systems to improve consumer access to healthcare, differentiate themselves from the competition, increase or defend their market share, grow revenues and allow for referrals to the main hospital."
Providers are trying to reduce risk. Many outpatient facilities are developed, financed and owned by third-party developers and investors, and leased to the affiliated hospitals, health systems and physicians. Historically, however, off-campus projects have been considered more risky for developers, and that has been reflected in the costs of financing and yields required by developers and investors. So as providers continue to push off campus, some developers have become concerned that providers are expecting them to shoulder more risk for less reward.
But there has always been development risk, Taylor says, and there always will be. The key, he says, is to spend enough time analyzing such factors as the financial strength and market position of the affiliated provider; the length and terms of the leases for the space; the financing strategy and the potential for a future reuse of building if the healthcare tenants move out.
It is more important than ever to deliver value. In this post-healthcare reform era, providers are being forced to deliver greater value – and so are real estate developers. Due to the many challenges they confront, providers need their development teams to provide more than just traditional real estate services. They want industry insights and innovative ideas, a comprehensive understanding of local market dynamics, and a range of scenarios to choose from to help solve problems and capitalize on opportunities.
It's also important to consider how facilities will advance healthcare and what physicians need to keep delivering high-quality patient care. The industry must deliver authentic value not just by cutting costs, but by developing clinical spaces that are more efficient and productive.
"Today it's very important for hospitals and health systems to reduce costs, but there's only so much you can do on the lease rate," Taylor points out. "We're now using time and motion studies and healthcare modeling to design and develop healthcare facilities that will be more flexible to meet the provider's future needs, and which also use a more efficient space layout and reduce total occupancy costs."
There will be more – and a wider variety of – healthcare partnerships. Almost every hospital and health system is facing intensifying financial pressure on both the revenue and costs sides. Whether large or small; for-profit or non-profit; urban, suburban or rural, there aren't many hospitals and health systems that couldn't use more capital.
One response has been a rising number of partnerships, as well as new types of partnerships, such as those between health systems and FED operators, unaffiliated physician-owned buildings, hospital-developer partners and joint ventures. The number and type of partnerships is likely to keep increasing.
"Hospitals, health systems and physician groups are increasingly interested in partnering with both for-profit and not-for-profit companies, including those that operate a wide variety of specialty healthcare facilities," says Taylor. "Hospitals can really benefit from these arrangements by being able to quickly and easily broaden their range of services; obtain new stable sources of capital; leverage strong, established brands and ultimately improve the quality of patient care."
The evolution will continue. In some ways, healthcare reform has played out quite differently than most of us would have expected five years ago, Taylor says, and the next five years are likely to bring more surprises. But he says staying on top of industry trends, and adapting development strategies to capitalize on them, should improve the odds of success for everyone involved.
This article was adapted from a presentation given by Deeni Taylor at the InterFace Healthcare Real Estate conference. Taylor is executive vice president of healthcare at Duke Realty Corp.
Tags: Architecture, Construction, freestanding emergency departments, MOB
Posted March 19, 2015
More Articles: