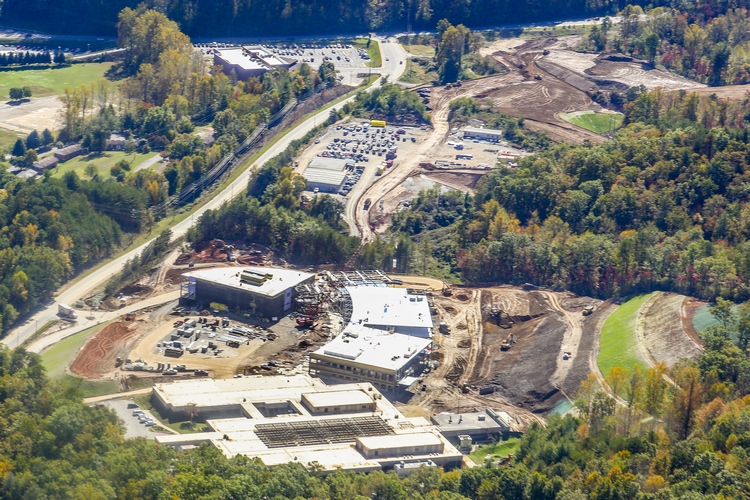 Subscribe Now
Keep up with the latest news with our magazine and e-newsletter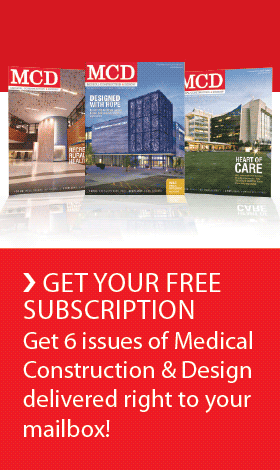 Subscribe to our E‑Newsletter
CBRE Healthcare and Cherokee Indian Hospital Authority announce the recent topping out ceremony of the new Cherokee Indian Hospital in Cherokee, North Carolina.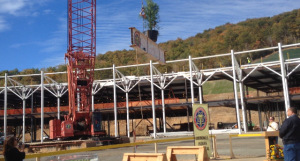 The design of the new $75-million, 140,000-square-foot facility captures the history and healing culture of the Cherokee tribe. The hospital will include 20 inpatient beds, outpatient services, lab, pharmacy, physical therapy and other services currently offered by Cherokee Indian Hospital. The new facility, located adjacent to the current hospital, is scheduled to open in late 2015.
In partnership with CBRE Healthcare, Cherokee Indian Hospital is utilizing Integrated Project Delivery to manage planning and construction. CBRE Healthcare was engaged as the owner's representative early in project planning to coordinate and manage team selection and project launch. Utilizing IPD has allowed the team to recover two months in the construction schedule while still maintaining the budget, which includes approximately $6 million in added-value items.
Daily project implementation meetings that include an architect, engineer, contractor, subcontractor and owner's representative foster integrated design and management, making these milestones and achievements concrete. As a result, the IPD team working on the Cherokee Indian Hospital reached the topping out milestone only eight months after construction started and 12 months after the project was launched. These successful milestones are a testament to the efficiencies and flexibility that IPD provides.
As owner's representative, CBRE Healthcare is responsible for on-site project management, master budget and schedule development, project delivery team selection assistance, contract negotiation, project cost and schedule management and project delivery team coordination.
Project Team
Owner – Cherokee Indian Hospital
Project Manager – CBRE Healthcare
Architects – Design Strategies
Construction Managers – Robins and Morton
Civil Engineer – Design Strategies
Commissioning – Smith Seckman Reid, Inc.
Mechanical Electrical Plumbing – Design Strategies
Medical Equipment – Design Strategies
Structural Engineer – Design Strategies
Technology – Smith Seckman Reid, Inc.
Topping out photo courtesy of CBRE.
Aerial image courtesy of Robins & Morton.
Posted November 17, 2014
More Articles: