Subscribe Now
Keep up with the latest news with our magazine and e-newsletter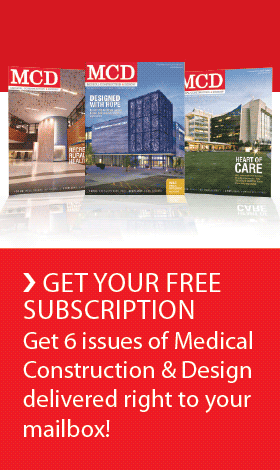 Subscribe to our E‑Newsletter
FARMINGTON HILLS, Mich. — Botsford Hospital in Farmington Hills, Michigan, part of the new Beaumont Health, filed a certificate of need with the state of Michigan for a $160-million expansion project expected to begin in late summer 2015. This is the largest building project for Botsford Hospital in more than 20 years. 
The primary goal of the plan is to create new space and renovate existing space to enhance the hospital's ability to provide coordinated, personal and compassionate care. The plan includes an expansion of Botsford Hospital's Emergency and Trauma Center, construction of a new critical care unit and creation of a dedicated observation unit. In addition, the plan calls for expanding and modernizing surgical services with nine new operating rooms. The expansion would include a five-story, 80-bed tower, bringing the total number of private-patient rooms to 160 with an additional 24 private ICU beds. Total beds will remain at 330.
"As advances are made in medical technology and the needs of our patients grow, our hospital must build to meet patient needs for the immediate and long-term future," says Paul E. LaCasse, D.O., MPH, president and CEO of Botsford Hospital and chair of Beaumont Health's Clinical Leadership Council. "With this expansion, patients and their families will benefit from the most innovative and advanced medical technologies in a safe and welcoming environment designed for patient-centered care. The patient and caregiver relationship is paramount as we design and build these new facilities."
Like other hospitals in the area and across the country, Botsford is seeking to increase the number of private-patient rooms. Private rooms improve recovery, reduce the risk of infection and better accommodate the latest medical technology. Private rooms also allow healthcare professionals to share patient information while protecting confidentiality.
According to Gene Michalski, president and CEO of Beaumont Health, modern facilities with advanced technology enhance quality, safety, efficiency and the patient experience – all part of Beaumont Health's vision for patient care. "Coming together as Beaumont Health will help with facility and technology improvements. As a larger organization, we can better fund projects benefitting those who receive care and deliver care at Beaumont Health."
Botsford Hospital is one of eight not-for-profit hospitals that affiliated in September 2014 as Beaumont Health. Financing for the project will come from bonds and community fundraising through The Botsford Foundation.
Michigan Department of Community Health manages and approves certificates of need for all hospitals. Actual review of the Botsford CON is not expected until spring 2015.
Posted November 5, 2014
More Articles: