Subscribe Now
Keep up with the latest news with our magazine and e-newsletter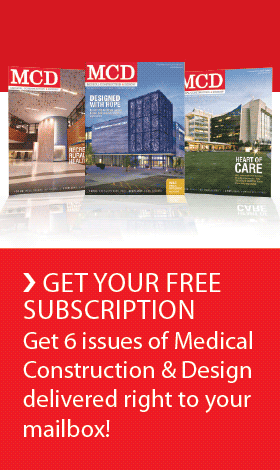 Subscribe to our E‑Newsletter
The North Shore-LIJ Health System in New York announced it will pursue the development of a biological containment unit to further improve its preparedness and response to infectious disease outbreaks. The health system has yet to decide on the location of this multi-million-dollar facility, which would likely take 18 months or longer to build.
"In light of the public's anxiety about Ebola, it's clear that we need to develop a more permanent solution to meeting public health needs in the event of a major infectious disease outbreak in the future," said Michael Dowling, president and CEO of North Shore-LIJ. "The global risk of Ebola is not going to disappear any time soon and the threat of other contagious viruses – such as Severe Acute Respiratory Syndrome, Middle East Respiratory Syndrome, the H1N1 virus and Methicillin-Resistant Staphylococcus Aureus — will always be with us."
Dowling said the project would be modeled after the Nebraska Medicine Biocontainment Patient Care Unit and the Serious Communicable Disease Unit in Emory University Hospital in Atlanta, Georgia, which have played a vital national role in caring for Ebola patients in recent weeks.
"North Shore-LIJ has always been at the forefront of efforts to protect our employees, patients, visitors and the community-at-large during times of crisis, as evidenced by our preparedness and response efforts during Superstorm Sandy in 2012, when we admitted about 300 patients evacuated from other New York City and Long Island hospitals, nursing homes and shelters," he said. "We are taking that same diligent approach in preparing for any potential Ebola patients who come to our inpatient or outpatient facilities."
While all of North Shore-LIJ's 16 hospitals and more than 400 outpatient facilities in New York City and Long Island have the capability to safely evaluate a suspected Ebola patient, the health system is recruiting a volunteer team of critical care experts and creating a temporary specialized treatment center at Glen Cove Hospital to provide around-the-clock care to any affected patients. More than any other North Shore-LIJ facility, Glen Cove is ideally situated to serve as an isolated treatment unit and also house medical staff in the event they need to stay on the premises for a sustained period. Every other existing clinical service at Glen Cove would be unaffected by the existence of this specialized unit, which would be located in a separate, discreet area of the hospital equipped with a point-of-care lab and its own entrance/exit.
"As underscored last week by Governor Cuomo's designation of North Shore-LIJ as a regional resource during the Ebola emergency, we have a responsibility to prepare and protect the communities we serve," Dowling said.
North Shore-LIJ's clinical and administrative leadership has put together a robust plan to make certain that any suspected Ebola cases are handled safely, without contaminating health system employees, facilities or other patients. All North Shore-LIJ facilities have established isolation areas in the event they receive a suspected Ebola patient, and the health system has ambulances ready to transport those individuals to a facility capable of meeting their medical needs.
North Shore-LIJ's Ebola prevention protocols go above and beyond those recommended by the Centers for Disease Control & Prevention, and the health system has been testing the adequacy of those protocols at every hospital, ambulatory facility and physician practice where patients access services. The health system has already trained thousands of staff on how to wear and remove personal protective equipment.
Posted October 24, 2014
More Articles: