Subscribe Now
Keep up with the latest news with our magazine and e-newsletter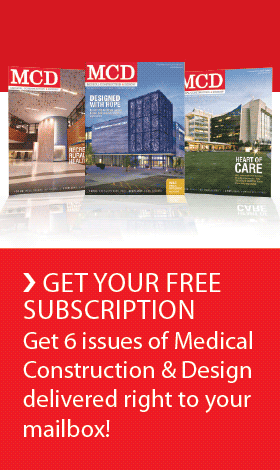 Subscribe to our E‑Newsletter
As part of the Obama Administration's effort to double energy productivity by 2030 and reduce carbon emissions in commercial buildings, the Department of Energy announced $9 million to encourage investments in energy-saving technologies that can be tested and deployed in offices, shops, restaurants, hospitals, hotels and other types of commercial buildings. The funding will facilitate the implementation of market-ready solutions across the U.S. to improve commercial building energy efficiency, with a goal of demonstrating 20 percent savings or more across a variety of approaches.
Last year, commercial buildings accounted for approximately 20 percent of total U.S. energy use, equivalent to about 18 quadrillion British thermal units of energy. Owners and occupants could cut energy waste, saving an estimated tens of billions of dollars annually, if they operated their buildings more efficiently and invested in energy-saving technologies. Additionally, accelerating investment in efficiency upgrades could also lead to greater demand for new building products and technologies, many of which are produced and developed in the U.S.
This funding opportunity encourages building owners and occupants to demonstrate widely applicable and self-sustaining approaches that address key challenges and make building efficiency improvements easier. Examples include:
Green leases that help building owners and lessees save money. Equitably align the costs and benefits of efficiency investments between building owners and tenants.
Better information for better decisions. Use DOE-developed energy modeling software to better identify and predict a building's energy performance. The goal is to show how energy efficiency can result in lower energy bills and reduce overhead.
Low-risk nature of financing energy-efficiency projects. Assist lenders in obtaining better access to data and information resources that demonstrate the cost effectiveness of investing in energy-efficiency projects.
This funding opportunity seeks to support 5-10 projects that will increase energy savings in commercial buildings by advancing the use of tools, solutions and resources the DOE has developed to help commercial building owners, managers and professionals overcome barriers to efficiency.
Organizations are encouraged to partner on applications to enhance the overall deployment impact by leveraging current deployment channels, market orientation and strategic relationships. The DOE is interested in proposals that will impact a significant geographic and commercial buildings market sector, affect a minimum of 100 buildings, achieve at least 20 percent energy savings over 10 years, train workers, create jobs and result in programs that will be self-sustaining after the funding period expires.
Learn more about this funding opportunity or register for the upcoming webinar on Oct. 27.
Posted October 27, 2014
More Articles: