Subscribe Now
Keep up with the latest news with our magazine and e-newsletter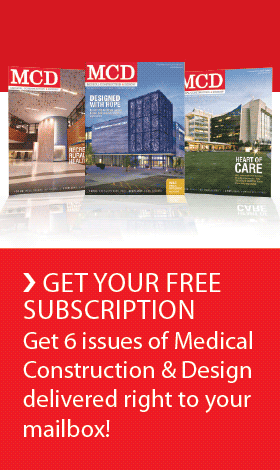 Subscribe to our E‑Newsletter
DALLAS, Texas, and INDIANAPOLIS, Ind. — Real estate strategies can and must change to adapt to the healthcare industry's changing needs. That was the core message from Duke Realty's Deeni Taylor during a presentation at last month's InterFace Healthcare Real Estate Conference in Dallas, Texas.
During a panel discussion titled, "How the Shift to Off-Campus, Freestanding Outpatient Facilities is Changing the Development Business," Taylor, executive vice president of healthcare, and other panelists shared their insights on current and future trends of medical office buildings.
At the session, Taylor noted, "Today it's very important for hospitals and health systems to reduce costs, but there's only so much you can do on the lease rate. We're now using time and motion studies and healthcare modeling to design and develop medical office buildings that will be more flexible to meet the provider's future needs, while also using a more efficient space layout and reducing total occupancy costs."
He added, "We also intentionally select architectural firms that can relate to physicians' concerns regarding the facility design and layout. That's helped keep everyone engaged and bring the facilities to market faster. In addition, we use our in-house pre-development construction team to meet with clients and review potential sites early on, which also definitely saves expenses."
Taylor and the other panelists also identified these current and future MOB trends:
There's been a rapid growth in off-campus MOBs. Outpatient facilities are surpassing inpatient facilities in many health systems' portfolios because of their positive impact on providers' margins.
Due to lower reimbursement rates and the need to invest in new healthcare reform-mandated processes and systems, there have been fewer major capital expansion projects, such as bed towers, and more small-scale off-campus developments. The emphasis has been on opening new facilities in local communities where people live, providing ease of use and a retail approach, and offering flexible, hybrid designs for more multi-purpose facilities.
Healthcare providers are now looking for their development teams to provide more than traditional real estate. Developers now need to look at how the real estate project can advance healthcare and what physicians need to keep delivering high-quality healthcare to their patients. Developers need to provide true value by cutting costs in the real estate process and in the providers' systems, as well as design and develop space so that it's more efficient and productive and allows the physicians to see more patients.
Healthcare facility development teams still understand it's important to have a good location, but they also now need to consider whether the new facility can be repurposed in the future, if necessary. In addition to the location, development teams also spend more time analyzing potential risks with the length of the lease, who they're partnering with and how they're underwriting the project.
The healthcare real estate sector is seeing new types of partnerships such as unaffiliated physician-owned buildings, hospital-developer partners and joint ventures. The sector is also seeing new competitors developing MOBs such as general contractors, and many types of capital including foreign investors, institutional pension endowments, private equities, REITs, more banks, individuals and primaries.
Future development projects will be designed to provide a continuum of care for patients while also cutting costs and improving productivity and efficiency. This includes partnerships between acute-care and post-acute care providers, an increase in provider consolidations around the clinical space, more providers implementing senior housing communities and more renovated and repurposed space.
Taylor summarized what the future may hold for MOB development: "I expect we will continue to see MOB development change in terms of strategy, design and financing. We will need to constantly evolve to meet providers' ever-changing needs. For instance, at Duke Realty we just completed a new U.S. Department of Veterans Affairs clinic in Tampa, Florida that provides the most efficient design of all VA clinics in the country and we're proud that this will be the model for all new VA facilities."
He added, "More and more providers, physicians and healthcare professionals understand that we need to design and develop healthcare facilities so that they're even more efficient square footage-wise. This will facilitate increased productivity, effectiveness and collaboration and result in the highest quality of patient care. In the future, all providers will probably be caring for patients in very different facilities than we have now."
The InterFace Healthcare Real Estate Conference is the largest, most comprehensive of the four InterFace Healthcare Real Estate conferences held around the country during the year. The conference brings together healthcare and real estate leaders to discuss how the ongoing implementation of healthcare reform and other drivers are changing the industry, affecting hospitals, systems and physician practices and, ultimately, impacting real estate usage and strategies.
Posted October 24, 2014
More Articles: