Subscribe Now
Keep up with the latest news with our magazine and e-newsletter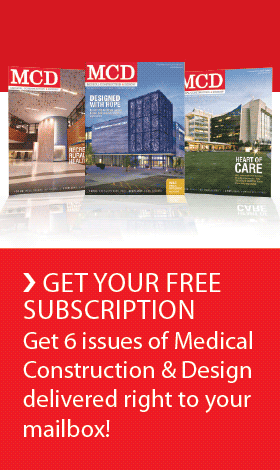 Subscribe to our E‑Newsletter
BRIGHTON and HOWELL, Mich. — Saint Joseph Mercy Health System announced the launch of a $25-million revitalization program to add private patient rooms at St. Joseph Mercy Livingston hospital and develop a short stay service that includes a 28-bed unit for overnight stays at St. Joseph Mercy Brighton.
"As the only full-service healthcare provider in Livingston County, we continue to upgrade and expand our services for area residents," said Rob Casalou, president and CEO, St. Joseph Mercy Ann Arbor and Livingston hospitals. "We are creating a robust strategy for outpatient care services connected by a strong physician network and anchored by high-quality inpatient hospital care."
Made possible through capital project funds from CHE Trinity Health, this SJMHS investment will ensure its Livingston facilities — the only hospital and emergency rooms in the county — are well designed to meet the needs of Livingston County, which continues to be the fastest-growing county in the state. CHE Trinity Health has approved the capital project investment, with community fundraising planned for key aspects of the project.
Hospital renovations will include the conversion of semi-private rooms to private rooms and bathrooms, as well as workspaces designed to bring caregivers closer to patient bedsides. In the surgery center, operating rooms will be expanded and fitted with the latest advanced technology.
In addition to facility upgrades at St. Joseph Mercy Livingston, an innovative short stay service will be developed at St. Joseph Mercy Brighton that will fill a need between inpatient and outpatient care. Led by physicians, this short stay service will provide overnight care for outpatients who require extended treatment and recovery.
While short stay units are very common in hospitals, this unit at St. Joseph Mercy Brighton will be the largest known freestanding overnight care unit for outpatient care. It will involve the construction of a 28-bed overnight care unit that will be staffed 24 hours a day, seven days a week by nurses and physicians, as well as two additional operating rooms. This innovation in overnight care for outpatients creates a safe, high quality and cost-effective model of care that is being viewed by CHE Trinity Health as a pilot innovation project for its entire organization. Construction is expected to begin early 2015.
The revitalization program supports Saint Joseph Mercy Health System's long-range plan to improve the patient experience and reduce overall cost of care.
"This new delivery approach is the future of healthcare," said Casalou. "Instead of building a new hospital from the ground up, we can create new patient care models that help contain cost while providing the same high quality care."
At St. Joseph Mercy Livingston hospital, work has already begun to upgrade the medical-surgical units, emergency room and senior ERSM.
The investment confirms the decision around four years of planning and analysis about a new location for the hospital. A renovated St. Joseph Mercy Livingston will remain at its Byron Road location where it has served the county since 1958.
Posted July 11, 2014
More Articles: