Subscribe Now
Keep up with the latest news with our magazine and e-newsletter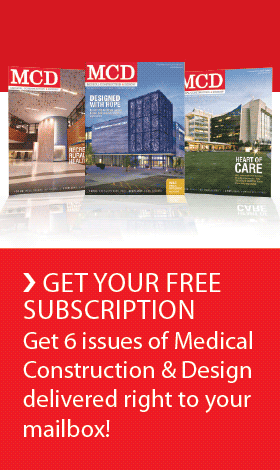 Subscribe to our E‑Newsletter
BISMARCK and MINOT, N.D., and DENVER, Colo. — NexCore Group LLC has broken ground on a 67,000-square-foot ambulatory care center for St. Alexius Medical Center in Minot, a North Dakota hub city near the booming Bakken Oil Formation.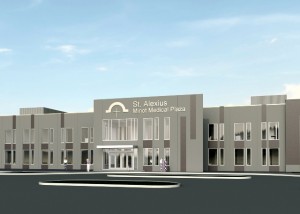 Denver, Colorado-based NexCore is developing the two-story Minot Medical Plaza in collaboration with St. Alexius Medical Center, a 306-bed, full-service, acute care medical center located in Bismarck, North Dakota, that serves the residents of central and western North Dakota, northern South Dakota and eastern Montana.
SAMC has a strong reputation in Minot and currently provides the market with outpatient services in a converted one-story office building. During its six years of operation, the SAMC clinic has experienced consistent growth in patient visits. The new medical plaza will replace the existing clinic.
"The new medical plaza will allow SAMC to recruit additional physicians to the Minot community and provide specialty services that patients want closer to home," says Todd Varney, executive managing director of development at NexCore Group. "The new facility and expanded services will definitely cut down on the amount of time patients currently spend traveling from Minot to Bismarck for specialty services."
The Minot Medical Plaza has been designed as a multi-purpose ambulatory center that will foster an efficient and collaborative care model to increase staff, physician and patient satisfaction. The building space program includes primary care and specialty clinics (including orthopedics, gastroenterology and ophthalmology), physical/occupational therapy, diagnostic laboratory, diagnostic imaging (X-ray, mammography, MRI, CT), an ambulatory surgery center and related support spaces.
The project design will foster cooperation among providers, which is intended to promote positive patient outcomes and increase operational efficiencies. The design supports an operational model that SAMC adopted after undertaking Lean planning exercises in an effort to eliminate waste and improve clinical performance. For example, the larger floor plates of the facility will enable the primary care and full-time specialty physicians to practice on the same floor, reducing the number of employees to an optimal level, while the open plan of each care module will foster collaboration among staff and providers.
The front entry of the facility will feature an atrium area with central check-in. Primary care and specialty clinics will be the predominant uses on the first floor, with ambulatory surgery, imaging and lab services housed on the second floor.
The building design also incorporates features that will enable SAMC to roll out initiatives such as its EPIC electronic health records system, patient tracking capability within the facility, self-rooming and shortened wait times.
Fact Sheet
Size: Two levels, 67,140 gross square feet
Construction Start: June 2014
Planned Occupancy: July 2015
Client: St. Alexius Medical Center, Bismarck, North Dakota
Developer: NexCore Group LLC, Denver, Colorado
Owner: The project is being financed and will be owned by NexCore Group.
Architect: HGA, Minneapolis, Minnesota
Construction Manager: F.A. Wilhelm Construction Co.  Inc., Indianapolis, Indiana
Posted July 9, 2014
More Articles: