Subscribe Now
Keep up with the latest news with our magazine and e-newsletter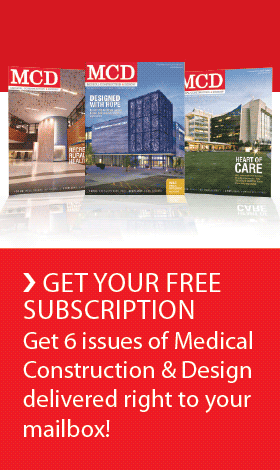 Subscribe to our E‑Newsletter
ST. LOUIS, Mo. — Rehabilitation services in the Ozarks will receive a major upgrade week with the opening of a new Mercy facility in Springfield, Mo. Mercy Rehabilitation Hospital Springfield, a 63,000-square-foot, two-story building, offers 60 beds and provides inpatient rehabilitation for patients who are recovering from strokes, brain or spinal cord injuries, amputations, complex orthopedic injuries and other conditions.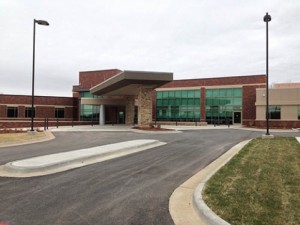 McCarthy Building Companies, Inc. served as the construction manager for the $28-million project. Nashville, Tenn.-based Earl Swensson Associates, Inc. was the project architect.
On April 16, just one year after breaking ground, Mercy and McCarthy celebrated with a ribbon cutting, along with Mercy's partner Centerre Healthcare Corporation.
McCarthy Project Director Jared Hites credits the team for the project's success. "Having this many parties involved could have caused added challenges, but leaders from McCarthy, Mercy and Centerre created a solid project team capable of making tough decisions and providing direction in a timely manner." Hites also included that "this was particularly important given the project's budget and aggressive schedule."
McCarthy self-performed the general works project package for the hospital and subcontracted the remaining packages to the local trades. The project employed over 500 people throughout the year, and 76 percent of the subcontractors were from the Springfield area.
Some unique features of Mercy Rehabilitation Hospital Springfield include:
An apartment where patients and families can practice daily living tasks
Gymnasiums featuring high-tech therapy devices and treatments
A brain injury unit with monitored rooms, specialized beds, patient lifts and dedicated therapy space and dining area
A dedicated stroke unit
Specially equipped rooms for bariatric patients
Private, family friendly rooms with sleeper chairs
Pet therapy and community re-entry programs
Posted April 16, 2014
More Articles: