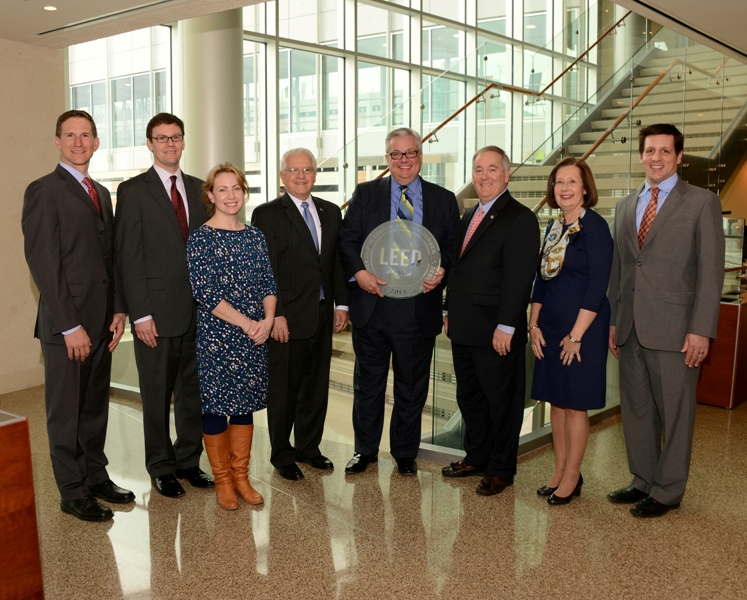 Subscribe Now
Keep up with the latest news with our magazine and e-newsletter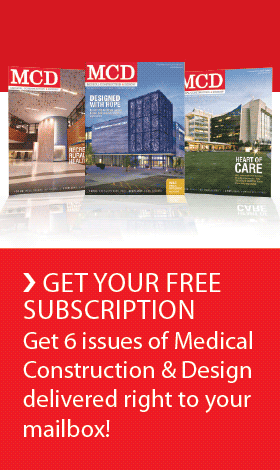 Subscribe to our E‑Newsletter
Lankenau Medical Center, part of Main Line Health, was awarded LEED Silver certification from the U. S. Green Building Council for new, sustainable design and construction of LMC's Master Facility Project–including the Heart Pavilion—a $446-million, 600,000-square-foot construction project on the LMC campus. This facility plan represents the first and largest LEED Silver-certified healthcare project in the region, and the largest on the East Coast.
LMC was recognized in six environmental categories, including site planning and design, landscaping, water, energy, materials and resources and indoor environmental quality.
"On behalf of the entire LMC team, I am so honored and proud to be receiving this certification," said Phil Robinson, president of LMC. "Our primary focus has always been to keep our communities healthy and, from this project's beginning, we've carried through with that mission. Whether it's by conserving water and energy, or by providing the highest quality medical care, our commitment to the community and to our patients are our number one priority. We've created a building that offers innovation and design as the cornerstone of sustainability."
"I applaud our Lankenau and MLH staff, as well as our green partners—the Sheward Partnership, Stantec, P. Agnes and RTKL—for this tremendous accomplishment and dedication to ensuring that our commitment to excellence in healthcare delivery is reflected in every design detail of the new campus construction," said Jack Lynch, president and CEO, Main Line Health. "The MLH Leadership team will continue to integrate similar sustainability elements into additional construction projects as we build MLH for the future."
Some of LMC's sustainability achievements include:
1.7 million gallons of water will be saved annually. That's enough to supply 50 homes for one year.
35 percent of the energy used in the Heart Pavilion is offset by renewable energy credits—enough energy to power over 750 homes for a year.
2,600 tons of all construction debris was diverted from landfills.
The landscaping design includes vegetation that is both locally adapted and drought tolerant, reducing the need for irrigation and supporting local and migrating animal populations.
Over 1,000 new trees planted.
16,000-square-foot vegetated roof installed that can absorb and filter storm water runoff, and increases roof life and insulation performance while providing views for patients and staff.
70 preferred parking spaces for fuel-efficient and low-emitting vehicles.
"The certification serves as an example to the healthcare industry, proving that hospitals and healthcare facilities can be environmentally friendly while providing high-quality care," says Marc Heisterkamp, director of strategic accounts at U.S. Green Building Council. "The leadership of the Main Line Health Board and leadership team during the process of attaining LEED certification on this project was so important to the industry and our mission. Being the largest LEED Silver-certified healthcare facility on the East Coast is a tremendous accomplishment, and I applaud the efforts of all involved in the planning and construction. LEED certification proves that LMC is lowering their environmental impact while providing a healthy and productive environment for employees and patients."
The Master Facility Project includes the Heart Pavilion at LMC, which serves as a regional destination for advanced, high-quality cardiovascular care. The building was constructed by P. Agnes, project managed by Stantec and designed by RTKL Associates. The Sheward Partnership provided environmental sustainability consulting.
Posted April 21, 2014
More Articles: