Subscribe Now
Keep up with the latest news with our magazine and e-newsletter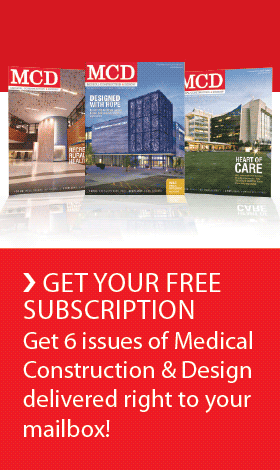 Subscribe to our E‑Newsletter
AUSTIN, Texas — Artist renderings of Seton Healthcare Family's new teaching hospital were unveiled at the Central Health Board meeting March 5. Overall plans for the new facility were outlined to the board by Greg Hartman, Seton's president for academic medicine, research and external affairs.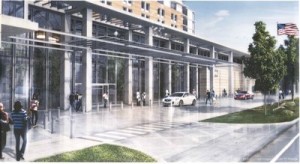 In a story in the March 6 Austin American-Statesman (subscriber access only), Hartman notes the new hospital will be built with locally sourced materials and is expected to earn national "green building" certification. Here is the first part of the Statesman story:
No dirt will be turned until this fall, but the city's new teaching hospital is already taking shape – with a distinctly Austin flair, a Seton executive said Wednesday.
The hospital will be built with all local materials, including limestone, steel and glass, along with artistic metal panels on the sides, said Greg Hartman, president of external affairs for the Seton Healthcare Family. The site will be integrated into the University of Texas campus and will be pedestrian and bike friendly.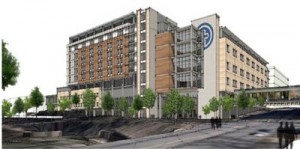 In addition, Seton will seek a national "green building" certification for the hospital, which will be situated at the northwest corner of 15th and Red River streets with views of Waller Creek and nearby greenery.
"There was a lot of thinking about, 'How do you take advantage of that natural space?'" Hartman said. "It will have the modern of look of Austin without being sterile or cold."
Seton plans to have its contractor, Kansas City-based JE Dunn, break ground for the $295-million hospital in October and open it in early 2017. It will be across Red River Street from the University of Texas Dell Medical School, which is slated to break ground in April and open to students in fall of 2016.
Posted March 7, 2014
More Articles: