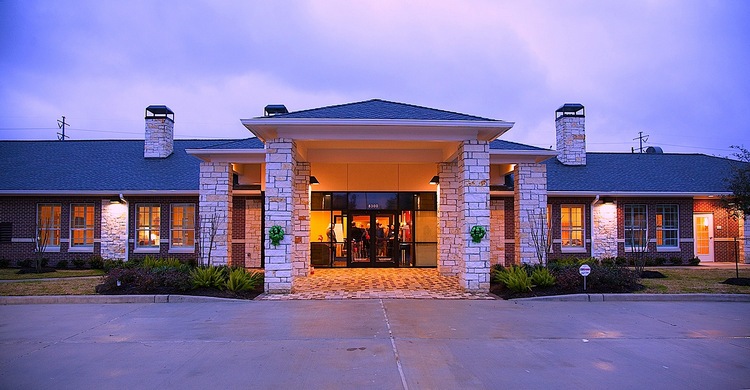 Subscribe Now
Keep up with the latest news with our magazine and e-newsletter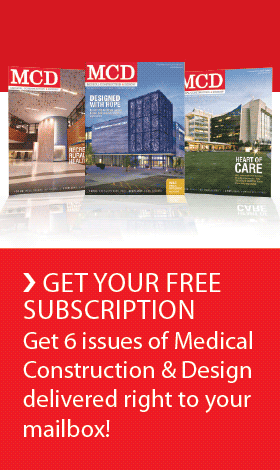 Subscribe to our E‑Newsletter
HOUSTON, Texas — Members of WHR Architects joined Dr. Osama Gaber and Dr. Lillian Gaber, members of the Nora's Gift Foundation, representatives from The Methodist Hospital and medical community for the grand opening of Nora's Home. The new facility offers transplant patients and their families an affordable, home-like place to stay while seeking treatment in the Texas Medical Center. Nora's Home is the first of its kind in Houston and the Gulf Coast region.
"We were inspired by the passion of Nora's Home's team," said Bill Ganshirt, WHR's team leader. "Creating a comfortable, home-like healing environment for patients near the TMC was of paramount importance." Located near the Texas Medical Center, Nora's Home is a freestanding, 11,400-square-foot house with 16 private bedrooms and baths, a fully equipped kitchen, a great room, a meditation room, a community room and an education center.
In 1998 Dr. Gaber and his wife, Dr. Lillian Gaber, established Nora's Gift Foundation in memory of their daughter Nora, who was killed in a tragic automobile accident. Nora's legacy did not end with her death. Her organ donations helped several critically ill children and inspired the creation of Nora's Home. The building of the new facility comes at a time of significant growth in transplant programs. Over the last decade, more than 7,400 solid organ transplants have been performed at six Texas Medical Center transplant centers with a third of those patients traveling from outside Texas.
Over 700 patients and their families travel more than 100 miles to Houston for transplant surgery. One transplant patient, Chuck Perilloux from Louisiana, said to a local news station, "With all the things you have to think about, with surgery, the last thing you need is logistic problems. Nora's Home takes care of that. This place is like a Godsend."
"Giving back is part of WHR's culture," said David Watkins, chairman and founding principal of WHR Architects. "We're proud to give of our time in support of organizations like Nora's Home, who contribute so selflessly to families facing difficult healthcare challenges."
Other local firms that donated their time on the project include construction manager Satterfield & Pontikes, structural and civil engineers Walter P Moore and MEP engineers AEI Affiliated Engineers.
Image courtesy of WHR Architects, Inc.
Posted February 19, 2014
More Articles: