Subscribe Now
Keep up with the latest news with our magazine and e-newsletter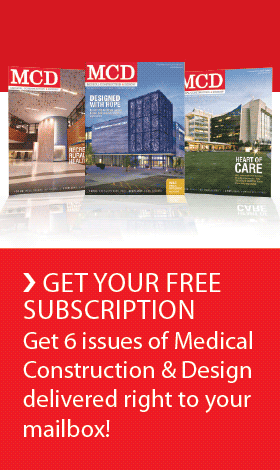 Subscribe to our E‑Newsletter
STANFORD, Calif. — Five-year-old Moriah Nelson of San Jose needs a lot of follow-up care for complex medical issues related to life-threatening birth defects. "Going to the doctor day after day is taxing," said dad Justin, "so having Moriah's care close by means a ton in terms of convenience."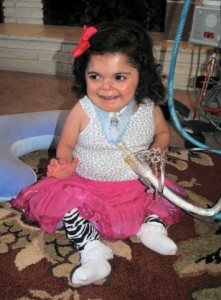 Children like Moriah are why Stanford Children's Health and Lucile Packard Children's Hospital Stanford announced on Dec. 9 a new, larger location for its South Bay Specialty Clinic. Demand is so great for the clinic, currently in Los Gatos, Calif., that it will eventually move to a building in Campbell that allows more room for kids like Moriah. In doing so, Lucile Packard Children's Hospital Stanford, the highest-ranked hospital for children and expectant mothers in Northern California, is expanding its capability for patients to access world-class care and world-class pediatricians – and is leading the way in extending this capability via the Stanford Children's Health network.
It's all a part of an important new model and system for healthcare delivery in the Bay Area and in the United States.
"Today's busy families, economic concerns and the Affordable Care Act are all drivers in changing the way Americans receive care," said Gastroenterologist Kenneth Cox, M.D., who is also a professor of pediatrics at the Stanford School of Medicine. "Quality care that's more accessible – and in outpatient settings near where families live, reduces costs, increases convenience – and creates a better patient experience."
That experience can even have an effect on outcomes. Research from Cox's team shows that liver transplant outcomes are improved when quality care – like the care provided by Stanford Medicine physicians – is more accessible closer to where patients live.
Expanded access means kids like Moriah can see urologists, neurologists, pulmonologists and more – without having to travel to Lucile Packard Children's Hospital Stanford in Palo Alto for each specialty. Care not centered on a trip to the hospital is part of a growing national movement to add more value for the consumer. That's one of the reasons Stanford Children's Health and Lucile Packard Children's Hospital Stanford have six multi-specialty pediatric specialty centers in the Bay Area: in San Francisco with partner California Pacific Medical Center; in Walnut Creek with John Muir Health; and in Emeryville, Palo Alto, Los Gatos and Capitola, where a new and expanded Santa Cruz-area location will begin seeing patients in January.
"We've been expanding access to our services for more than a decade," said Urologist William Kennedy, M.D., who is also an associate professor of urology at the School of Medicine, noting that Stanford Children's Health and its core hospital – Lucile Packard Children's Hospital Stanford – has partnerships, collaborations, telehealth and outreach at more than 100 locations in eight states. Expanding access is not just about specialty and sub-specialty care. In San Mateo, Contra Costa and Alameda counties, primary care pediatricians from Stanford Children's Health are now accessible within 10 miles of most homes.
Increasingly, consumers expect specialty care, well care and disease management to be accessible in outpatient settings like those of Stanford Children's Health. For the most complex, acute cases, they expect access to a leading hospital like Lucile Packard Children's Hospital Stanford.
It's access families can depend on, since Stanford Children's Health and Lucile Packard Children's Hospital Stanford provide care regardless of a family's ability to pay, resulting in more than $217 million in community benefits annually. That acute care is so in demand that the hospital is opening a 150-room expansion in December 2016, resulting in a total of 415 beds. This expansion will create the finest state-of-the-art acute and chronic care children's hospital in America, and allow the most modern, personalized labor and delivery experience possible for expectant moms.
By expanding access to one of the most sought-after brands in America, Stanford Children's Health and Lucile Packard Children's Hospital Stanford are helping create a new system to deliver world-class care and extraordinary outcomes wherever patients need that care. And that makes families like Moriah's very happy.
"When you have a child with complex health issues," said Justin, "you don't normally have access to a doctor just down the street. Having the best of the best close by really means a lot."
Posted December 27, 2013
More Articles: