Subscribe Now
Keep up with the latest news with our magazine and e-newsletter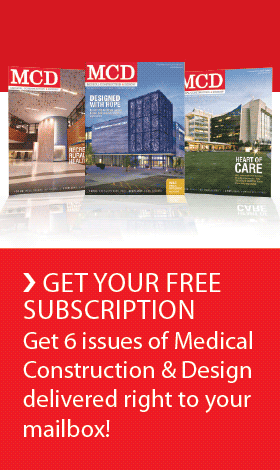 Subscribe to our E‑Newsletter
Okla. — Mercy will participate in a national pilot project for small rural hospitals to improve care for patients who transfer from the emergency department. The project is supported by OFMQ, Oklahoma's Medicare Quality Improvement Organization, and the Oklahoma Office of Rural Health. Oklahoma was one of eight states selected to work on the recently launched pilot project funded by the Centers for Medicare & Medicaid Services.
While emergency care is important in all hospitals, it is particularly critical in rural hospitals where the distance from urban medical centers makes the effective triage, stabilization and transfer of patients essential. For example, when a patient arrives at Mercy's emergency department needing time-sensitive care that includes transfer to a tertiary care center, Mercy's ability to quickly assess, arrange and get the patient out the door with the necessary and appropriate information can be of life or death importance.
"Mercy has long been committed to improving access to quality care in rural Oklahoma," said Di Smalley, FACHE, regional president of Mercy in Oklahoma. "This is another program, in addition to our focus on physician recruitment, telemedicine and electronic medical records that will help rural Oklahomans get top notch care right at home."
Mercy Hospitals participating include:
Mercy Hospital Logan County
Mercy Hospital Watonga
Mercy Hospital El Reno
Mercy Hospital Kingfisher
Mercy Hospital Healdton
Mercy Hospital Love County
Mercy Hospital Tishomingo
Data indicating how well a rural hospital serves this important care transition role is not currently widely available. This new pilot project will provide and support for Mercy and other rural hospitals to collect information on emergency department transfer communication, and use the data to improve quality of care, safety and outcomes for patients transferred from their emergency departments.
"We appreciate our partnership with Mercy," said Gayla Middlestead, OFMQ quality improvement specialist. "This is a real opportunity to develop ways to make healthcare better. OFMQ commends Mercy for committing the resources to this important project," she said.
Posted November 22, 2013
More Articles: