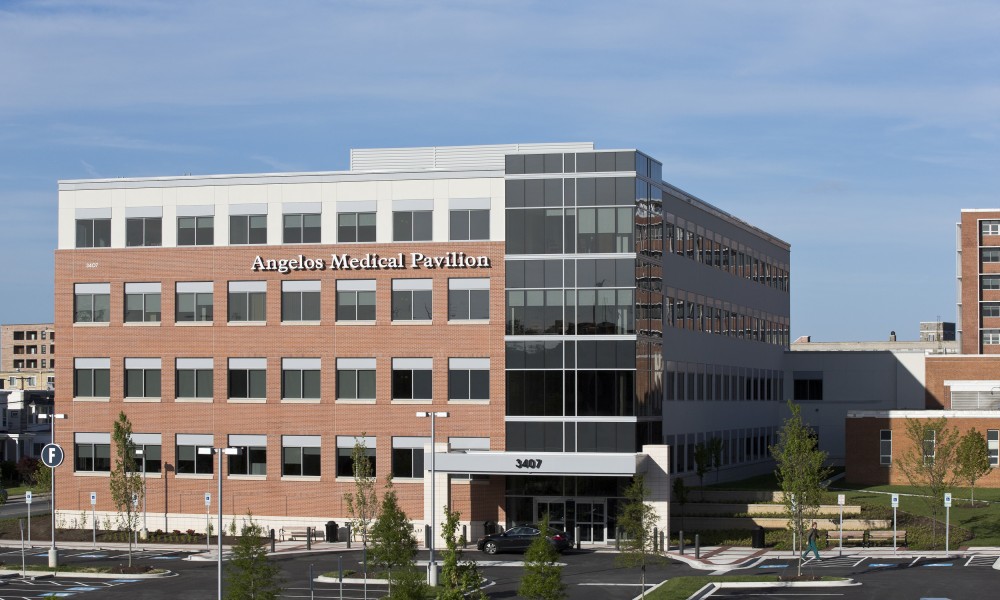 Subscribe Now
Keep up with the latest news with our magazine and e-newsletter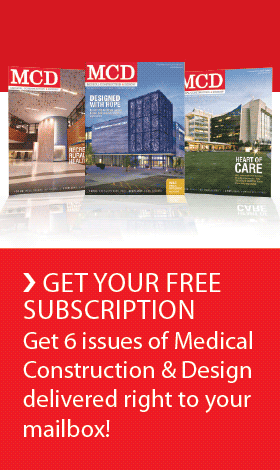 Subscribe to our E‑Newsletter
BALTIMORE, Md. and DENVER, Colo. — NexCore Group LP has completed a $24-million outpatient facility, the Angelos Medical Pavilion, on the campus of Saint Agnes Hospital in Baltimore, Md.
The hospital recently completed a $200-million strategic master plan to enhance and expand its campus. The campus transformation has created 550,000 square feet of new facilities and patient-friendly, integrated environments that better serve the hospital's growing patient base.
As part of its $200-million campus expansion, Saint Agnes Hospital selected NexCore Group to develop, lease and manage the 85,800-square-foot Angelos Medical Pavilion, which houses physician office space, hospital clinic space and acclaimed hospital programs such as the Saint Agnes Cancer Institute and Saint Agnes Cardiovascular Institute.
"The Angelos Medical Pavilion is an efficient and appealing outpatient facility," says William Greskovich, vice president of operations and capital projects at Saint Agnes. "As an integral part of the Saint Agnes campus, this facility will help us to remain competitive and current in the new regulatory environment."
The four-story Medical Pavilion is the first medical office development on the Saint Agnes campus in over 20 years. The Medical Pavilion provides patients and medical staff with a state-of-the-art, conveniently located ambulatory care center that is directly connected to the hospital on two levels.
"The Angelos Medical Pavilion illustrates a growing trend in which hospitals are moving many of their key services into new outpatient facilities," says Jarrod Daddis. "Customized outpatient facilities that are designed around innovative models of care make for a more streamlined and positive patient experience."
According to Daddis, the Angelos Medical Pavilion model has been so successful that only two physician office suites (approximately 6,300 square feet) are still available in the building.
Saint Agnes Cancer Institute
Expanding the Cancer Institute into a new, customized outpatient facility allowed Saint Agnes to improve its multidisciplinary model of cancer care, while continuing to offer patients the latest in medical technologies.
Sixteen new patient treatment and exam rooms support the Cancer Institute's commitment to multidisciplinary treatment methods. Each patient exam room is surrounded by clinical space and consultation areas so that patients and their families can meet with physicians, patient care navigators, financial counselors, social workers, nutritionists and other members of their care team.
Saint Agnes Cardiovascular Institute
The Cardiovascular Institute combines cutting-edge technology with top cardiologists and vascular surgeons to provide patients in Maryland and from around the world with comprehensive cardiovascular care.
Because heart disease is the number one cause of death among women and less than half of all women recognize this threat, the Cardiovascular Institute launched the Women's Heart Center to give women a personalized approach to living long, heart-healthy lives. The Women's Heart Center is housed within the Cardiovascular Institute on Floor 3 of the Medical Pavilion.
The new Cardiovascular Institute outpatient facility is complemented by newly renovated inpatient facilities such as an advanced Cardiac Catheterization Lab, Vascular Lab and Vascular Operating Room.

Fact Sheet  
Size:  Four levels, 85,800 gross square feet
Construction Start:  October 2011
Construction Completion:  January 2013
Client:  Saint Agnes Hospital, Baltimore (member of Ascension Health)
Developer:  NexCore Group LP, Denver
Owner:  The project was financed by and is owned by NexCore Group.
Architect:  RTKL, Baltimore and Washington, D.C.
Construction Manager:  Whiting-Turner Contracting Co., Baltimore
Property Manager:  NexCore Properties LLC, Denver
Asset Manager:  NexCore Properties LLC, Denver
Posted November 14, 2013
More Articles: