Subscribe Now
Keep up with the latest news with our magazine and e-newsletter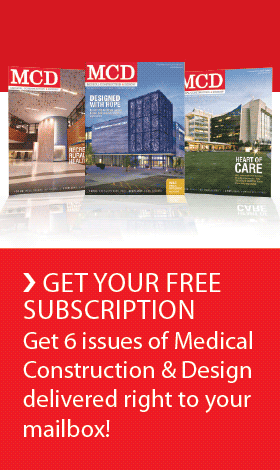 Subscribe to our E‑Newsletter
NEW YORK, N.Y. — Lend Lease announced the return of two employees, Rich Steimel, senior vice president and Pat Quintiliano, vice president.  These men have been, and once again will be, an asset to Lend Lease's New York healthcare team.  Throughout their careers, Steimel and Quintiliano have a proven track record for completing projects safely, on time and under budget, and their accomplishments have created long-lasting relationships with key healthcare provider systems in the New York market.
Steimel boasts over 29 years of construction management expertise with a concentration in the healthcare industry and is known for his proactiveness in safety compliance and infection control knowledge, implementing EH&S programs within a wide variety of project delivery systems. He will resume his role as senior vice president/ director of operations and will be responsible for supervising and coordinating all aspects of the construction process in order to complete quality work on time and within budget. Steimel has managed some of Lend Lease's most challenging healthcare projects in the metropolitan area; most notably he served as project executive for the award-winning Katz Women's Hospital, which is part of North Shore – Long Island Jewish Health System.
Quintiliano's 24 years of experience is also based in healthcare, and as a licensed site safety manager and an accredited member of the American Society for Healthcare Engineering, he brings a full slate of essential qualities to the Healthcare division at Lend Lease. Quintiliano will step back into his roles as vice president and general superintendent, overseeing all on-site field administration and providing technical management for construction operations. Quintiliano has also been involved in challenging projects, such as the Katz Women's Hospital, as well as the Memorial Sloan-Kettering Cancer Center and many more. As a result of his commitment to health and safety in healthcare construction, he has received both the Healthcare Construction and Healthcare Infection Control Certificate from the American Society for Healthcare Engineering.
"I'm more than thrilled to have these two men back on our team," said Joseph Maraia, principal-in-charge of Healthcare. "They both possess qualities and skills necessary to bring this division to its fullest potential. I have no doubt in my mind that their return will allow Lend Lease to continue to deliver consistently outstanding services to our clients, and lead the continuous growth of our healthcare business in the tri-state area."
Posted July 15, 2013
More Articles: