Subscribe Now
Keep up with the latest news with our magazine and e-newsletter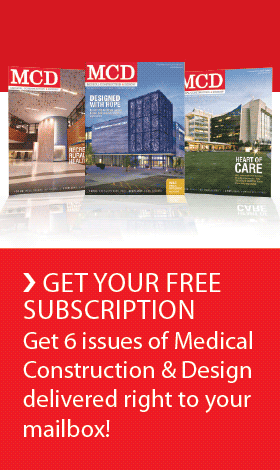 Subscribe to our E‑Newsletter
DENVER, Colo. — Kaiser Permanente Colorado has completed major construction on its new multi-specialty center in Lone Tree, Colo., which will open to Kaiser Permanente members on Dec. 2. As Kaiser Permanente's 27th medical office in Colorado, the Lone Tree multi-specialty center will provide members with convenient access to a variety of specialty services under one roof.
The 275,000-square-foot building features six floors. Over the next two months, equipment, furniture and information systems will be installed in the center prior to staff occupying the building in October 2013. Approximately 300 Kaiser Permanente employees will staff the center, of which 130 positions will be new hires.
"Kaiser Permanente is committed to achieving the best health outcomes for our members, which depends on our ability to provide broad access to high quality, affordable care close to home," said Donna Lynne, DrPH, president, Kaiser Permanente Colorado. "Our Lone Tree multi-specialty center marks an important expansion of Kaiser Permanente's footprint in South Denver. We believe our current and future members are going to love this new center."
"You never know when something is going to come up.  Having medical care close to home means easier access. Knowing it's right around the corner just gives you better peace of mind," said Sean Kahra, a Kaiser Permanente member.
The Lone Tree multi-specialty center is being built through a phased development and will eventually encompass a 20-acre integrated health campus. Kaiser Permanente members will be able to access the following specialty services upon the center's grand opening in December:
Garden Level — medical imaging, clinical trials, administration support and a café that will serve members and staff.
First Floor — infusion services, laboratory, obstetrics/gynecology, oncology, ophthalmology, optical services, optometry, pharmacy, hearing services and other ancillary services.
Second Floor — ambulatory surgery center, anesthesia pain management, general surgery, minor procedure center, Pre-operative Evaluation and Education Center and wound care.
Third Floor — allergy and gastroenterology.
Fourth Floor — clinical palliative care, orthopedics and physical/occupational therapy.
Additional specialties, such as cardiology, endocrinology, neurology and dermatology, will be added to the center in phase two of the development.
"When a major facility like this opens up in a community, it creates a lot of quality, high paying jobs, so it's pure economic development. Our community is really celebrating this," said John Brackney, president of the South Metro Denver Chamber of Commerce. "Welcome Kaiser Permanente to our community."
Many unique features have been incorporated into the design and construction of the Lone Tree multi-specialty center including:
Multiple outdoor patio areas facing the Rocky Mountains on the west side of the building.
A convenient driveway available to post-operative patients, which will offer easy access to exits and waiting vehicles.
A walkway around the perimeter of the campus available for walking meetings, as well as exercise for members and staff.
The multi-specialty center has been constructed under the United States Green Building Council's LEED certification system. The rigorous certification process awards points for features such as site sustainability, water and energy use, materials and resources and indoor air quality.
Some of the "green" features in the center include:
Use of building materials with recycled contents and lower toxins.
Water-use reduction of 20 percent through xeriscaping and low-flow plumbing fixtures.
Energy-use reduction targeted at 20 percent through Xcel Energy conservation measures built into the project.
Shading devices installed in window wall system to help balance solar heat gain.
For a look inside Kaiser Permanente's new Lone Tree Medical Offices, check out this video: http://bit.ly/18DI0PK.
Posted July 29, 2013
More Articles: