Subscribe Now
Keep up with the latest news with our magazine and e-newsletter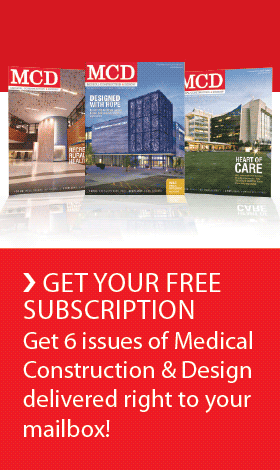 Subscribe to our E‑Newsletter
IRVING, Texas — New hope for cancer patients is building in North Texas as construction begins on the $105-million Texas Center for Proton Therapy, the first proton therapy center in the Dallas-Fort Worth Metroplex. The center, spearheaded by Texas Oncology, The US Oncology Network and McKesson Specialty Health, will have capacity to treat more than 100 patients per day when it opens in 2016.
Proton therapy is an advanced form of radiation treatment that delivers precisely targeted radiation to tumors, minimizing side effects and damage to surrounding healthy tissue, which helps patients maintain quality of life during and after treatment.
"At Texas Oncology, we believe that our patients and physicians deserve access to a full range of treatment options, including advanced proton therapy," said Dr. Steven Paulson, chairman and president of Texas Oncology. "Bringing this innovative technology to patients here is an important step forward in cancer care in North Texas and offers hope that more people will survive their disease."
Highlighting the essential role of community support in fighting cancer, more than 50 people – patients, survivors, members of the healthcare community and city leaders – gathered to dedicate the site to current and future cancer survivors. After breaking ground, project leaders and several cancer survivors unveiled and signed a seven-foot 'HOPE Wall' inscribed with words of encouragement for cancer patients. Over the course of construction, others will be invited to add expressions of hope and inspiration to the artwork, which later will be installed in the center's community room.
Designed by RTKL Associates and to be built by Linbeck Group, LLC, the 63,000-square-foot facility will be located in Irving-Las Colinas. Housing the technologically complex proton radiation equipment will require more than 20 miles of electrical conduit and 14,500 cubic yards of concrete.
Equipment from Ion Beam Applications S.A. will include a 220-ton cyclotron, a massive magnet-packed particle accelerator. The center will have a fixed beam treatment room, as well as two isocentric gantry treatment rooms, each containing a 30-foot tall, 110-ton machine that rotates to enable pinpoint accuracy in treating tumors. The center also will include the newest PET/CT and MRI scanning and imaging technology, as well as on-site laboratory services. When complete in early 2016, the facility is expected to be one of approximately 23 proton therapy treatment centers in the U.S.
Posted May 15, 2013
More Articles: