Subscribe Now
Keep up with the latest news with our magazine and e-newsletter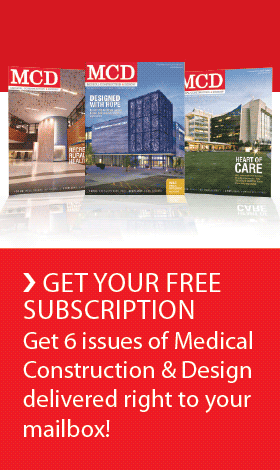 Subscribe to our E‑Newsletter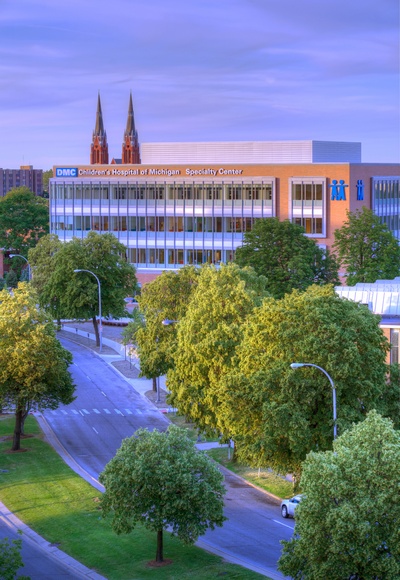 DETROIT, Mich. – LEED certification for the Children's Hospital of Michigan Specialty Center-Detroit sends a powerful message: that helping children grow up healthy starts by giving them a healthy environment. The center, which was designed by Shepley Bulfinch and completed in 2012, is the first LEED-certified project on the hospital's urban campus.
"We are very pleased to offer our patients and families and staff this facility built just for them," says Herman Gray, MD, president, DMC Children's Hospital of Michigan. "Knowing that the building is also LEED certified supports our mission to continually work to improve the health and well-being of all children and their communities."
The specialty center's sustainable features are apparent even before visitors enter the building, with drought-tolerant landscaping and porous paving to manage stormwater onsite. High-performance building systems including water heaters with 98% thermal efficiency and a boiler system with up to 99% efficiency. Other sustainable strategies include optimized energy performance, which uses 16% less energy through balanced mechanical and electrical systems than current code-required energy standards. Daylight and motion sensors in staff support areas reduce power consumption for lighting, while high-performance windows reflect heat in the summer and retain warmth in winter, reducing energy consumption for heating and cooling. Manual perforated shades filter light and control solar heat gain while allowing views outside. More than 158 tons of construction waste was recycled, diverting it from the landfill.
The center also encourages sustainable practices and healthy behaviors, with bike racks and priority parking for low-emitting and fuel-efficient vehicles, a walking path and healthy snacks for sale in the lobby.
The 106,500-square-foot Children's Hospital of Michigan Specialty Center-Detroit is the first major expansion for Detroit Medical Center's central campus in nearly 30 years, significantly expanding care for general pediatrics, pediatric specialties and rehabilitation services.
Posted February 19, 2013
More Articles: