Subscribe Now
Keep up with the latest news with our magazine and e-newsletter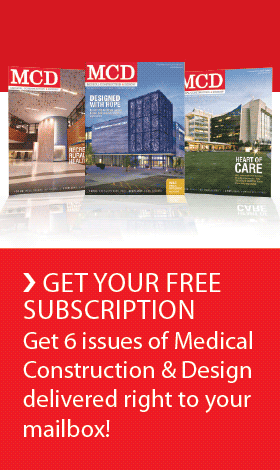 Subscribe to our E‑Newsletter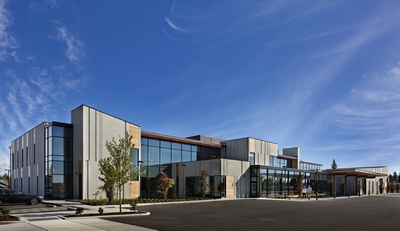 ZGF Architects LLP recently completed The Everett Clinic in Smokey Point, Wash. J.R. Abbott Construction Inc. served as the general contractor and Alliance Project Advisors as the project manager.
The new medical center houses more than 20 different medical specialties in a two-story 60,000-square-foot clinic designed to reflect TEC's values and streamline and enhance the patient experience by reducing wait times and providing comprehensive care in a single, easy-to-access location. The building was designed using Lean methodologies and delivered within an aggressive schedule and construction budget.
With a focus on minimizing waste and any non-value added steps, the medical center was designed with a focus on patient flow so providers can serve patients quickly and efficiently as they move through stages of care, and with the flexibility to reconfigure space to meet changing patient needs.
An aggressive 24-month design and construction schedule and modest construction budget of $13.6 million ($225 per square foot) drove the design. The tilt-up concrete shell provides a low maintenance, durable finish produced on site using local sand and gravel, and is accented by Northwest harvested cedar.
The entry on the south side is flanked by a steel and wood canopy surrounded by storefront windows welcoming patients to the facility. The Northwest-harvested wood accents provide a sense of inviting warmth and contrast to the concrete. Vertical reveals irregularly spaced across the concrete façade create visual impact, scale and texture to mitigate the mass of what is essentially a "big box." In addition, the glass curtain wall and storefront windows allow natural daylight to penetrate deep into the building.
The interior palette is intentionally straight-forward to enhance wayfinding and promote self-guidance throughout the clinic. Simple materials such as soothing but distinct low-VOC paint color, accented by fir wood and a natural frit pattern adhered
to the surface of the exam pods, is cost effective and easy to navigate.
With floor-to-ceiling windows on each level of the clinic, the interior is bathed in daylight and connections to the outdoor environment assist in wayfinding. The natural palette is accented by a small, but well-curated collection featuring the work of local artists.
Demountable glass partitions, modular furniture systems and storage carts provide the flexibility required of a Lean, operationally efficient healthcare environment. Materials were locally sourced, manufactured and assembled and selected for maximum value, durability and minimal environmental impact.
To achieve the most efficient, patient-centered solution, ZGF used a cross-functional, Lean approach to programming and design. This involved working with an integrated team of care providers, doctors, nurses, medical assistants, laboratory and radiology technicians, receptionists, janitors and patients assembled to work collaboratively with the architect, contractor, project manager and clinic leadership to create a facility fully focused on TEC's number one core value: Do what is right for the patient.
Jettisoning the traditional programming through the design development approach, the whole team – using eight Integrated design events held over eight months – collectively made operational and design decisions to achieve facility outcomes in support of TEC's goals for the project, including reducing non-patient care space by 30 percent, reducing lead time to shorten patient visits, optimizing adjacencies to overlap support, providing space that promotes teamwork and increasing room flexibility to decrease operational downtime.
Posted January 3, 2013
More Articles: