Subscribe Now
Keep up with the latest news with our magazine and e-newsletter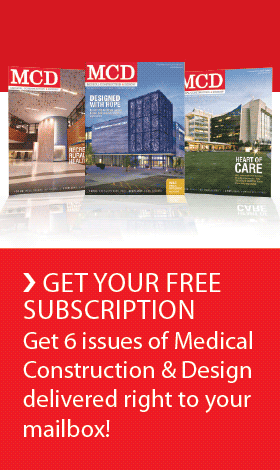 Subscribe to our E‑Newsletter
PLYMOUTH MEETING, Pa. — While today's health technology advances provide countless new ways to improve patient care, some also create new opportunities for harm.  And with the evolution of healthcare information technology systems such as electronic health records , there's a growing level of complexity and opportunity for error.
To help healthcare providers minimize the risk of technology-related adverse events, ECRI Institute, an independent nonprofit that researches the best approaches to improving patient care, announces the release of its Top 10 Health Technology Hazards list for 2013. The 24-page report is available as a free download with registration.
Now in its sixth year of publication, the annual Top 10 list is designed to raise awareness of the potential dangers associated with the use of medical devices and systems. A popular roadmap for healthcare providers to prioritize their technology safety initiatives, the list features key topics that warrant particular attention for the coming year with actionable recommendations on addressing them.  
Five of the top 10 hazards explained in ECRI Institute's report are:
Alarm hazards
Medication administration errors using infusion pumps
Unnecessary radiation exposures and radiation burns during diagnostic radiology procedures
Patient/data mismatches in EHRs and other health IT  systems
Interoperability failures with medical devices and health IT systems
Three of the 10 topics on the 2013 list are directly associated with the still-maturing health IT field where the interplay between complexity and effectiveness and potential harm is most evident; several of the other topics are peripherally related to HIT issues.
"The inherent complexity of HIT-related medical technologies, their potential to introduce new failure modes and the possibility that such failures will affect many patients before being noticed—combined with federal incentives to meet Meaningful Use requirements—leads us to encourage healthcare facilities to pay particular attention to health IT when prioritizing their safety initiatives for 2013," says James P. Keller, Jr., vice president, health technology evaluation and safety, ECRI Institute.
The hazards included in the 2013 list, published in the November 2012 issue of ECRI Institute's Health Devices journal, met one or all of the following criteria: it has resulted in injury or death; it has occurred frequently; it can affect a large number of individuals; it is difficult to recognize; it's had high-profile, widespread news coverage. Lastly, there must be clear steps for hospitals to take now to minimize these risks. 
Complementing the annual list is ECRI Institute's web-based Health Technology Hazard Self-Assessment Tool, which provides a facility or department risk factor ratings of low, medium or high related to each of the Top 10 hazards. Healthcare organizations can then use the information to help prioritize their efforts to address the hazards.  The tool also provides facility- and department-specific recommendations for mitigating the risks associated with each of the Top 10 hazards.   
The Top 10 Health Technology Hazards list is updated each year based upon the prevalence and severity of incidents reported to ECRI Institute by healthcare facilities nationwide; information found in the Institute's medical device problem reporting databases; and the judgment, analysis and expertise of the organization's multidisciplinary staff.
Healthcare professionals can obtain the complete 2013 list and its recommendations at no cost by using the following link: www.ecri.org/2013hazards.
More in-depth information on a wide range of medical technology issues is available in ECRI Institute's Health Devices journal, a monthly online and print publication that is included with membership to ECRI Institute's Health Devices System, Health Devices Gold and SELECTplus™ programs.
For questions about ECRI Institute's annual list of technology hazards and the new self-assessment tool or for information about membership, contact ECRI Institute by telephone at (610) 825-6000, ext. 5891; by email at clientservices@ecri.org or by fax at (610) 834-1275.
Posted November 5, 2012
More Articles: