Subscribe Now
Keep up with the latest news with our magazine and e-newsletter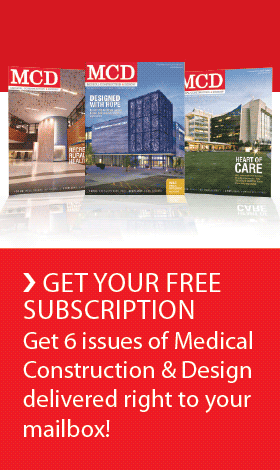 Subscribe to our E‑Newsletter
CLEVELAND, Ohio –University Hospitals Case Medical Center was recognized today as a national model for quality care as the recipient of the 2012 American Hospital Association-McKesson Quest for Quality Prize. The prestigious award named UH Case Medical Center the top hospital in the nation for its leadership and innovation in quality improvement and safety.

UH Case Medical Center was selected by a multi-disciplinary committee of healthcare quality and patient safety experts. The American Hospital Association (AHA)-McKesson Quest for Quality Prize is presented annually and UH Case Medical Center is the first large, urban academic medical center to earn this coveted prize.
The prize is supported by a grant from the McKesson Corp., a national healthcare services company based in San Francisco. The criteria for the 2012 award include the demonstration of an organizational commitment to and progress in achieving the Institute of Medicine's (IOM) six quality aims — safety, patient-centeredness, effectiveness, efficiency, timeliness and equity. One goal of the award is to honor hospitals that are making progress in quality improvement with models that can be replicated by others in the hospital field.
The UH Quality Institute was created in 2010 and represents the health system's commitment to continuous improvement of clinical care quality and patient satisfaction. The Institute, led by UH's Chief Quality Officer William Annable, MD, has developed data-based, patient-focused metrics for every aspect of quality: clinical care, patient satisfaction, patient safety, process improvement, research and education.
Examples of performance/quality improvement projects include:
Implementation of a more robust, updated electronic reporting system, called Patient Advocacy and Shared Stories, with an emphasis on transparency for reporting, prioritizing and acting on incidents. Since 2008 when the updated electronic system was implemented and hospital-wide education conducted, reporting has increased three-fold.
A monthly quality review audit process called CLIPSS (Clinical Leadership in Patient Safety Standards). These quality audits cover many standards of care and are performed by hospital leadership. The results of these quality audits are communicated to all managers and then posted on the intranet.
Implementation of the surgical safety checklist. UH kicked off the process in unprecedented fashion by closing the operating rooms (ORs) for an entire morning so that staff could attend a mandatory safety conference at which the checklist project was launched. Ongoing annual OR safety conferences are held and have been expanded to UH surgery centers, system hospital ORs, and procedure areas.
Creation of a "Time to" campaign to measure timeliness, including extensive monitoring of such processes as how long it takes to give a patient a prescribed antibiotic, how long it takes to obtain lab results, and how long it takes to admit or discharge a patient.
Creation of an Accountable Care Organization for all employees and their families enrolled in UH's health plan. Since 2011, the UHACO has helped improve the health and wellness of approximately 25,000 employees and dependents enrolled in a UH medical plan.
Reduction of infection rates by instituting formalized check lists, called bundles, when performing procedures such as starting central lines.
Development of Quality scorecards for all levels of the organization: The electronic business intelligence tool, called "Vital Signs of Quality", enables system-wide reporting for timely information on quality metrics. Data are available on the hospital intranet and monthly department profiles are provided to the medical staff leadership.
Development of a business intelligence tool that provides the organization with a quality dashboard. The dashboard includes a variety of scorecards used to continuously monitor performance in several quality areas such as mortality, infection control, patient satisfaction and readmission. The scorecards provide leaders with timely, service line- or division-based reports that measure performance against established targets.
Implementation of UH's state-of-the-art Electronic Medical Record. Electronic medical records are being used to reduce medication and other errors.
Implementation of a system quality assurance application called MIDAS that provides the ability to look at patient care over time. The system currently includes our inpatient facilities, outpatient clinics, and extended care facilities. This also provides the ability to track patient outcomes and identify any handoff issues that may impact the quality of care. The system is able to track readmissions to any UH system hospitals and revisits to any system emergency department. UH also uses a clinician portal that has been instrumental in providing the medical and nursing staff with access to patient information across the continuum.
"This honor is a milestone on our journey of improvement, rather than a stopping point," said Dr. Annable. "The UH Quality Institute has fostered ways to discover and propagate new best practices and constant improvements in our ability to provide the right care, in the right setting, at the right price. Those objectives are more important than ever in this unprecedented era of transformation in our nation's healthcare system."
Also honored were UNC Hospitals in Chapel Hill, N.C., and Lincoln Medical and Mental Health Center in New York City as finalists and Meriter Hospital in Madison, Wis. with a Citation of Merit.
Posted July 20, 2012
More Articles: