Subscribe Now
Keep up with the latest news with our magazine and e-newsletter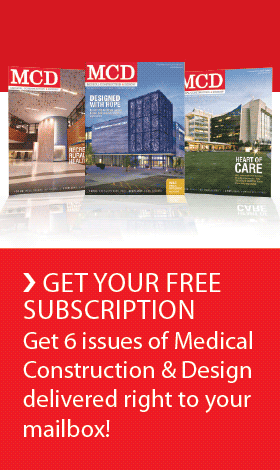 Subscribe to our E‑Newsletter
CAPE GIRARDEAU, Mo. — Saint Francis Medical Center has announced an extensive expansion and renovation project that will begin early next year. The $127-million project, approved by the Board of Directors and overseen by architectural firm Ohlson Lavoie Collaborative, will be completed in 2016.

The two-part construction plan includes erecting an Orthopedic and Neurosciences Center, a five-story tower with surgical and medical services featuring private rooms and a new main entrance on the facility's south side. Additionally, a new Women and Children's Pavilion will be built off of the existing Family BirthPlace/Level III Neonatal Intensive Care Unit on the northeast side of the Medical Center.
"We have chosen to expand our facility and services further so that we can be better equipped to serve the needs of our community," explains Steven C. Bjelich, FACHE-D, president and CEO at Saint Francis. "The more new technology and smart changes the Medical Center embraces, the more good we can do for the health and wellness of our patients and the community."
The construction projects, with significant design input from Saint Francis physicians, nurses and staff, will create more specialized care. Key features of this renovation and expansion plan include:
All private rooms to help control infection and create more comfort, which will fully complete the medical center's transition to all private rooms (currently 59 percent private and 41 percent non-private rooms, including NICU beds).
Dedicated areas and staff for orthopedics, neurosciences, rehabilitation, surgical and medical patients, and women and children's services.
Family BirthPlace expansion.
Dedicated, updated patient elevators and "patient-only" corridors.
Private NICU rooms, supporting best practices in neonatology.
A stronger "front" presence on the south and a north atrium lobby distinguished as the Women and Children's Center.
"From now until the end of construction, we anticipate generating more than 500 full-time contracting jobs," says Bjelich. "We also estimate about 45 current Saint Francis employees will work to complete the interior space of the new building, and anticipate a community impact of about 100 new jobs in nursing and other medical and support roles once the project is complete."
To learn more, visit www.sfmc.net/BuildingonExcellence.htm.
Posted May 14, 2012
More Articles: