Subscribe Now
Keep up with the latest news with our magazine and e-newsletter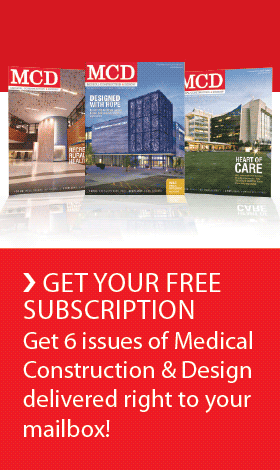 Subscribe to our E‑Newsletter
INDIANAPOLIS, Ind. – Nearly 100 years after the artwork of T.C. Steele and others were created to enhance Wishard's healing environment – and one year after the community provided input and support for design proposals – Wishard and Eskenazi Health's art committee has selected the artists and works of art that will carry forward the art of healing in the new Sidney & Lois Eskenazi Hospital and Eskenazi Health, opening in December 2013.

"The artists and selections, guided by input from our community and inspired by Wishard's role in caring for it, represent the diversity and brilliance of our community and will carry forward Wishard's deep and longstanding connection with the people of Indianapolis. But, most importantly, the Eskenazi Health art program will further enhance positive health outcomes for our patients," said Dr. Lisa Harris, CEO and medical director at Wishard. "We are committed to creating a comforting environment of health and healing for our patients, visitors, staff and our community, and the selected works of art contribute to this characteristic of our new, modern and efficient facilities."
The first of three groups of artists and selections were announced May 8at Wishard. The artists will complete and fabricate the artwork over the next year in advance of the new hospital and health campus' opening.
"The Sidney & Lois Eskenazi Hospital and Eskenazi Health construction continues on time and on budget, and the selection of art is an important step as we build toward a bright new future in our new facilities serving our mission and providing excellent patient-centered care," said Matthew R. Gutwein, president and CEO of Health & Hospital Corporation of Marion County, which owns Wishard. "A century ago, the St. Margaret's Hospital Guild brought together prominent artists to paint murals – more than a quarter mile of them – for what was then City Hospital's new building but, more central to their artistic ambitions, to lift spirits. It is our great responsibility to honor and carry this legacy forward."
Research indicates that access to art and natural beauty play a positive role in the healing process. In addition to the selected new works, the new Eskenazi Health facilities will display paintings from the Art of Healing collection that were installed in Wishard in 1914. This includes reuniting four pieces of original work by T.C. Steele known as Four Seasons, which include "Spring," "Summer" and "Autumn," as well as "Winter" from the Indiana State Museum's collection.
Biographies and project descriptions as well as some initial design renderings for the first group of selected art pieces, created by the following list of artists, can be viewed at EskenaziHealth.org:
Mason Archie
Aaron Stephan
Richard Ross
Arthur Silva
Kathy Bradford
aLLEN iMAGERY
Tim Ryan
T.C. Steele
The two remaining groups of artists and selections will be announced this summer.
Wishard's art committee is comprised of local and national experts on art and culture. The committee selected artists that represent the richness of diversity of the Indianapolis community, including native Hoosiers and artists born or living in Indianapolis, and artists representing women, minorities and people with disabilities. More than half – 64.7 percent – of the full art program comes from local artists, while 47 percent of the artists are minorities – 41.1 percent are African-American – 29.4 percent are female, 11.7 percent are veteran and 5.8 percent are people with disabilities.
"The art at Eskenazi Health will be approachable and understandable, with themes relevant to the local community that reflect Indiana's history of art and culture while, in the spirit of public art, respecting the sensibilities of Wishard's broad base of patients, staff and visitors," said Michael Kaufmann, director of special projects and civic investment for Health & Hospital Corporation of Marion County.
Wishard budgeted $1.5 million for public art and plans to fund the art program through philanthropy.
"Medical care has advanced dramatically since the first art program was developed at Wishard, as have studies correlating exposure to art and natural beauty with improved health outcomes," said Ernest Vargo II, president and CEO of the Eskenazi Health Foundation. "The opportunity to fund this extraordinary art program is creating even more relationships with donors in our community who want to contribute to the health of our community through the arts."
Local minority-owned business enterprise Blackburn Architects, led by Alpha Blackburn, serves as the public art program manager. More than 500 applicants from 39 states submitted responses to Wishard's nationwide request for qualifications. An independent jury selected 54 finalists, and Wishard's art committee assigned finalists to different areas of the new hospital. In 2011, art proposals were displayed at Wishard, throughout Indianapolis and online, and public comment was accepted on the proposals. Wishard collected more than 3,000 public comments, which were considered in the decision-making process.
Posted May 9, 2012
More Articles: