Subscribe Now
Keep up with the latest news with our magazine and e-newsletter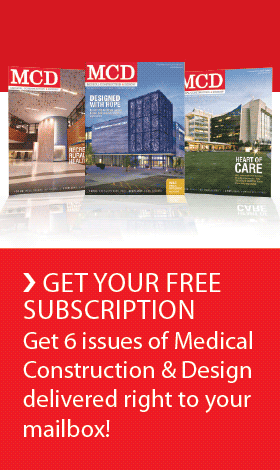 Subscribe to our E‑Newsletter
WHEELING, W.Va. – Wheeling Hospital's new Tower 5, is set to open. The seven-story building addition, at 144,000-square-feet, actually is larger than the hospital itself. During construction, hundreds of members of various building trades worked on the project.
"Tower 5 is the result of what can occur when the best minds in healthcare, architecture and technology work together. This ultra-modern, state-of-the-art facility was designed with a single purpose – to provide the most-efficient and effective patient care possible. It truly has taken healthcare in our region to a higher level," said Ron Violi, Wheeling Hospital CEO.

The tower's first floor features the 23,000-square-foot Emergency/Trauma Center, more than three times larger than the current Emergency Room. Other features of the department include:
Drive-up entrance
Separate ambulance entrance
30 private exam rooms with flat screen TVs
Four trauma rooms (two rooms connected)
Dedicated radiology room with digital-instant image
Dedicated 128-slice CT scan (the only one in the region)
Med gasses in hallway to handle mass casualty situations
Two custom-made elevators for patients and staff
Security system for privacy and patient protection
Large comfortable waiting area
The second floor Center for Pediatrics features:
22 pediatric rooms
Two treatment rooms
Pull-out sleeper sofa and glide chair in each room
Two isolation rooms. (one room holds two children)
Toddler play room
Adolescent media room
Nurses can view two patients at once from hallways
Security system for privacy and patient security
High-definition security cameras
Nourishment centers
On the third floor, Center for Critical Care:
22 new Stryker critical care beds
All rooms equipped for dialysis
Staff lounger/locker rooms centralized in center of care
Nurses can view two patients at once from hallways
Two bariatric lifts with 1,000-pound capacity
Own stat lab (blood gases/chemistry)
Sleep recliners and slide chairs in rooms for visitors
Large comfortable waiting area
The surgical unit on the fourth floor will include 22 private beds, pull-out sleeper sofas and ortho recliners with higher foot stools. The fifth and sixth floors are semi-finished. In the near future, work will resume on the two floors to accommodate patient rooms and medical services. On the seventh floor will be physician office space with two large and two medium suites.
"The tower was designed to provide ample space for our medical staff to treat patients and for the comfort of our visitors," said Violi. We believe the tower will change the way area residents look at healthcare."
Posted April 16, 2012
More Articles: