Subscribe Now
Keep up with the latest news with our magazine and e-newsletter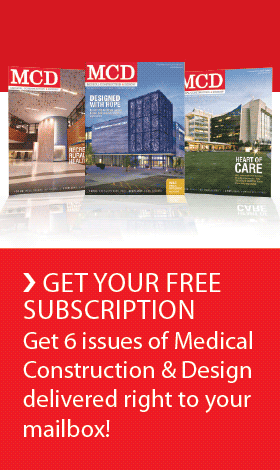 Subscribe to our E‑Newsletter
PHILLIPSBURG, N.J. – St. Luke's Hospital & Health Network and Warren Healthcare, a community hospital based in Phillipsburg, N.J., signed legal documentation for Warren Hospital to officially become the sixth St. Luke's hospital. The name of the hospital is now St. Luke's Warren Hospital.

Robert Rumfield, Chairman, Board of Trustees of Warren Hospital commented, "The partnership with St. Luke's was undertaken with the interests of our community uppermost in our minds. We are extremely pleased that our nearly three years of planning has come to fruition and that we will be able to ensure that local residents receive excellent health care far into the future."
Goals for the partnership include the integration and investment in information technology and the construction of a new, updated and expanded intensive care unit at Warren. Future plans include offering new services and re-opening the mother-baby unit.
In April, 2011 the network and hospital announced the intention to work together after the two boards approved an offer made by St. Luke's of $25 million and capital investments of $6 million a year for the next seven years. An application was then submitted to the New Jersey Attorney General's office, followed by a public hearing for an opinion as required by New Jersey statute. The Attorney General approved the transaction in early December after a thorough review, followed by an early January State Superior Court approval of the merger. Closing on the agreement occurred Jan. 31.
About St. Luke's Hospital & Health Network
St. Luke's Hospital & Health Network is a leading provider of health care in the greater Lehigh Valley region. St. Luke's provides services at more than 150 locations that span 60 miles north to south and 70 miles east to west. The network serves more than 1 million people living in eight counties.
With the addition of St. Luke's Warren Hospital, St. Luke's Hospital & Health Network will be the only hospital system in Pennsylvania to own a hospital in an adjoining state. St. Luke's Hospital & Health Network now offers medical education / residency programs in two states.
Posted February 2, 2012
More Articles: