Subscribe Now
Keep up with the latest news with our magazine and e-newsletter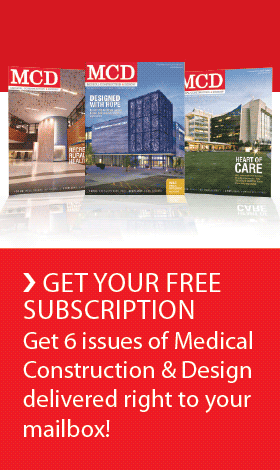 Subscribe to our E‑Newsletter
DALLAS, Texas – Ninety percent of the world's population has access to only 10 percent of the world's health resources. World Pediatric Project, a not-for-profit organization providing tertiary diagnostic and surgical care to children in Central America and the Caribbean, is trying to change that statistic.
Jeff Stouffer, a renowned children's hospital designer with HKS, Inc., joined the HKS-sponsored WPP trip to St. Vincent and the Grenadines in the eastern Caribbean in January 2012. The WPP sends teams of highly-trained surgical and diagnostic pediatric specialists, in a variety of disciplines, to provide critical-care services to patients in countries that otherwise would have no access to these services.

"The organization has found a cost-effective and immediate way to care for children in the developing countries of the Caribbean and Central America," said Stouffer. "In a single trip, the teams can provide care and treatment for up to 50 children. Locally, the doctors are also working to train rural community health workers. This experience further instilled my commitment to quality healthcare throughout the world."
As chairman of the board of directors for WPP, Christopher Carney said, "Whether it's a child in St. Vincent and the Grenadines or a child from Honduras brought to the U.S. for life-saving neurosurgery, access to advanced medical care has a ripple effect on families and entire communities. HKS has brought hope and healing to children and families that will last a lifetime."
An hour-long documentary featuring WPP patients Maria and Teresa, formerly conjoined twins, can be viewed on The Learning Channel on Monday, Feb. 27. For more information, visit http://www.worldpediatricproject.org/news/.
Posted February 15, 2012
More Articles: