Subscribe Now
Keep up with the latest news with our magazine and e-newsletter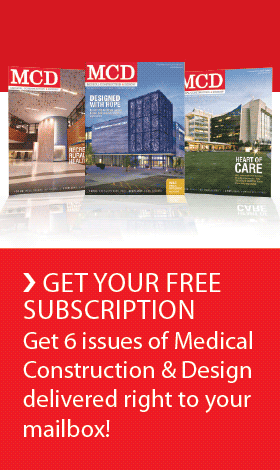 Subscribe to our E‑Newsletter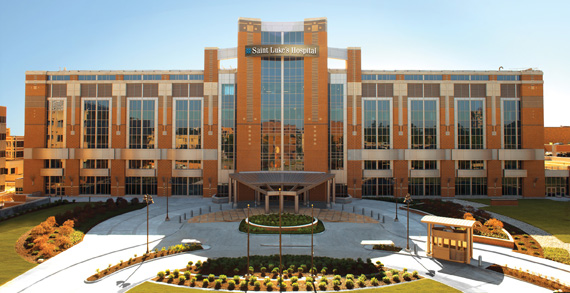 KANSAS CITY, Mo. — The "New Saint Luke's"— a vibrant health campus for Saint Luke's Hospital of Kansas City featuring a state-of-the-art heart center — will celebrate its opening at a ribbon-cutting ceremony Friday, Oct. 7. The public is invited to an open house and tours on Sunday, Oct. 9 from 1–5 p.m. The hospital will begin transitioning patients to the new facility on Oct. 13.

ACI/Boland, Inc. served as project architect; J.E. Dunn Construction Co. as general contractor.
Within the new space, patients and guests will experience the latest in medical technology and architectural design fused with the comfort of modern amenities—ensuring all who visit Saint Luke's Hospital continue to receive optimal care. "Our commitment to excellence is reflected in every detail of the beautiful new structure—from expanded patient care space to improved accessibility," said Saint Luke's Hospital CEO Julie Quirin. "The New Saint Luke's represents our dedication and passion to better serve our patients and their loved ones."
Home of Saint Luke's Mid America Heart Institute, the program is locally and nationally renowned for leading the field in clinical areas such as heart transplant, health economics and outcomes research, preventive cardiology, cardiovascular imaging, interventional cardiology, advanced minimally invasive structural heart repair, cardiovascular and thoracic surgery, and heart failure treatment. The Heart Institute will continue to be led by co-executive medical directors cardiologist Kenneth Huber, M.D., and cardiothoracic surgeon Michael Borkon, M.D.
Saint Luke's heart and vascular program features one of the 10 largest heart transplant programs in the nation and the only adult heart transplant center in the Kansas City area. The center staffs one of the largest teams of cardiologists and surgeons in the region and offers patients access to more than 130 clinical trials.
The Heart Institute's design and development were a true partnership among nurses, physicians, administrators, and support staff, said Dr. Borkon. "Our intent was to build a facility with flexibility to respond to future changes in health care. The result is a beautiful, patient-centered facility that allows for meaningful continued collaboration among cardiology, surgery, and critical care specialties and subspecialties."
Added Dr. Huber, "Building on Saint Luke's established reputation as a leader in heart care, the new facility allows us to continue on the path of clinical innovation—along with our commitment to compassionate, dedicated care—well into the future."
Features of The New Saint Luke's include:
State-of-the-art: Cardiovascular surgery, catheterization labs, and electrophysiology suites feature cutting-edge monitoring and imaging capabilities. Hybrid operating rooms will provide a collaborative environment where cardiologists and surgeons can work together to give patients the best possible treatment outcomes.
Patient-focused: During their stay at The New Saint Luke's, patients will enjoy private rooms with large, private showers and bathrooms. A spacious living area adjoins each room and provides a comfortable setting for family members and loved ones during their visit. Amenities include 24/7 dining on demand, a separate TV, Internet access, and spacious sleeping accommodations for overnight stays. Patient rooms also feature convenient access to the healing gardens. In addition, nursing stations positioned nearby make staff more accessible to patients and visitors.
Family-oriented: Modern interior design emphasizes nursing efficiency and family involvement. Families also benefit from a unique dining experience that features private rooms where friends and families can gather. Large waiting rooms provide easy access to private consultation rooms where physicians can meet with family members following patient procedures.
Better access: An open lobby features convenient access to additional garage parking spaces.
Unique dining experience: Visitors will also enjoy a culinary experience more akin to a local eatery than a typical hospital cafeteria. Dining features include:
• Partnerships with some of Kansas City's culinary favorites, such as Hereford House, Pierpont's, Bo Lings, and Minsky's Pizza.
• A variety of seating areas, such as lounge seating, café seating, sports room with high-top tables, and private dining rooms for families needing extra privacy.
• Coffee shop offering in-house delivery, fresh baked goods, and a small grocery shop.
• Made-to-order fresh salad bar and deli sandwich shop.
Greener environment: The New Saint Luke's is not only designed with clinical excellence and visitor comfort in mind, but also with ways to better utilize energy.
The integration of natural elements will provide a greener, more soothing environment and help day-to-day operations run more efficiently.
Enhancements include:
* 43,500 square feet of green space featuring a rooftop garden, healing garden, and courtyard garden
* The Pulper, an eco-friendly water press disposer system, helps reduce trash by up to 80 percent
The Heart Institute's previous location on the hospital's south side—built in 1980 as the first dedicated heart center in the country—will be renovated and occupied by Saint Luke's Brain and Stroke Institute.
The new tower finalizes a multiphase construction and expansion plan. In May 2010, former First Lady Laura Bush was among the dignitaries who cut the ribbon at the opening of the new Muriel I. Kauffman Women's Heart Center. The new Ellen Hockaday Center for Women's Care was dedicated in June 2010.
For more information about The New Saint Luke's and public grand opening events, visit thenewsaintlukes.org.
Posted October 4, 2011
More Articles: