Subscribe Now
Keep up with the latest news with our magazine and e-newsletter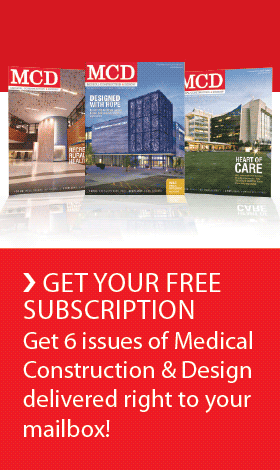 Subscribe to our E‑Newsletter
WEST CHESTER, Ohio — West Chester Hospital has earned the U.S. Environmental Protection Agency's ENERGY STAR certification, the only hospital in Ohio to do so this year, and one of only 100 hospitals nationwide to achieve this noteworthy designation in the past 10 years.

To qualify for ENERGY STAR certification, a building must perform in the top 25 percent of similar facilities nationwide for energy efficiency and meet strict energy efficiency performance levels set by the EPA.
"Essentially, West Chester Hospital has a much smaller carbon footprint than other hospitals," said Mike Kuechenmeister, director of plant operations and maintenance for West Chester Hospital. "It's important to us to be a good steward of the environment, and having the ENERGY STAR designation proves that we are operating in an environmentally efficient manner."
Commercial buildings that earn ENERGY STAR certification use an average of 35 percent less energy than typical buildings and also release 35 percent less carbon dioxide into the atmosphere. As a new hospital, West Chester Hospital was built to be "green," with energy-efficient electrical and mechanical equipment, such as tankless water heaters and automated lighting controls that turn lights off when areas of the hospital are unoccupied. In addition, the advanced heating and cooling systems automatically adjust to account for seasonal and weather temperature variations.
To earn the ENERGY STAR rating, West Chester Hospital was required to submit all of the hospital's utility bills for the past two years as well as undergo a stringent validation survey required by the EPA, which rated the building on a performance scale to assess how efficiently the building uses energy relative to similar buildings nationwide.
"We are extremely proud to accept the EPA's ENERGY STAR certification in recognition of our efforts to operate as an environmentally friendly hospital," said Kevin Joseph, MD, president and CEO of West Chester Hospital. "It is one of many steps we have taken to be a fiscally-responsible business and to actively promote a healthier community."
The ENERGY STAR program was introduced by the EPA in 1992 as a voluntary, market-based partnership to reduce greenhouse gas emissions through energy efficiency. Today, the ENERGY STAR label can be found on more than 60 different kinds of products, as well as new homes and commercial and industrial buildings that meet strict energy-efficiency specifications set by the EPA. Last year alone, Americans, with the help of the ENERGY STAR program, saved $18 billion on their energy bills while reducing greenhouse gas emissions equivalent to those produced by 35 million vehicles.
West Chester Hospital is a 160-bed hospital located in West Chester, Ohio. Utilizing the very latest in medical technology, and drawing upon the University of Cincinnati's nearly 200 years of medical expertise, West Chester Hospital provides discovery-driven care in a pleasant healing environment. The hospital is conveniently located and easily accessible from Interstate 75 at Tylersville Road. Services include a full-service emergency department, inpatient and outpatient surgical services, and inpatient and outpatient diagnostic and treatment services.
Posted September 7, 2011
More Articles: