Subscribe Now
Keep up with the latest news with our magazine and e-newsletter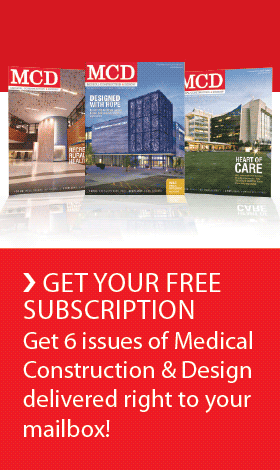 Subscribe to our E‑Newsletter
Largest Individual Gift in the history of UH Rainbow Babies & Children's Hospital

CLEVELAND — In memory of their daughter, Angie, who died of melanoma at age 14, Char and Chuck Fowler have donated $17 million to establish The Angie Fowler Child & Young Adult Cancer Institute at University Hospitals (UH) Rainbow Babies & Children's Hospital.  Their daughters and sons-in-law, Chann and Ed Spellman and Holley and Rob Martens join them in making this transformational gift.
The largest individual donation in the history of UH Rainbow Babies & Children's Hospital, the Fowlers' lead gift will further the hospital's national leadership in childhood, adolescent and young adult cancers and blood disorders. The Angie Fowler Child & Young Adult Cancer Institute will include a new dedicated outpatient treatment facility and an expanded inpatient unit for pediatric and young adult patients, along with a rooftop garden at UH Rainbow Babies & Children's Hospital.
"Char and Chuck Fowler, along with their family, have been able to channel the pain of their loss into a hope and promise that will extend to so many others," said Thomas F. Zenty III, Chief Executive Officer of UH. "With this extraordinary gift, we are launching an important new initiative to transform cancer care for our youngest patients. The new Angie Fowler Child & Young Adult Cancer Institute will help in the early diagnosis and treatment of cancers inherent in adolescents and young adults and will ensure that Angie's name will represent in perpetuity the important cause of curing cancer."
The Angie Fowler Child & Young Adult Cancer Institute is part of the $1 billion Discover the Difference: The Campaign for University Hospitals. With the Fowler family's gift, the support for UH's comprehensive fundraising campaign now totals over $780 million. More than 50,000 individuals, foundations and corporations across the country have contributed to Discover the Difference since its quiet phase began in 2003.
Cancer remains the leading disease killer for 15-39 year olds and diagnosis rates in this age range is eight times greater than cancer rates in younger children. While in recent years there have been many advancements in cancer care in adult and pediatric cancers, the survival rate for young adults and older teenagers with cancer has seen little improvement over the past three decades. 
"We do not know why survival rates have been stagnant for this age group, but some of the identifiable factors include biological differences of cancer in young adults versus older adults, less participation in clinical trials, delayed diagnoses, and the reality that young adults are more likely to be uninsured," said John J. Letterio, MD, Chief of Hematology/Oncology at UH Rainbow Babies & Children's Hospital. "With this meaningful gift in Angie's memory, and our partnership with the UH Seidman Cancer Center, it is our hope to dig deeper into these factors, increase the number of young adults in clinical trials, and ultimately, improve those survival rates."
The Angie Fowler Child & Young Adult Cancer Institute will draw on University Hospitals' wealth of cancer resources, including the new UH Seidman Cancer Center. The newly created outpatient and inpatient facilities at Rainbow will increase the synergistic, multidisciplinary clinical and research team approach and deliver the most advanced and patient-centered care available anywhere in the world.
The $17 million gift will add important resources specifically for patients between the ages of 13 and 29.  The future inpatient center will enhance the full continuum of care UH Rainbow Babies & Children's Hospital offers this high-risk patient population. The Fowlers' gift will also make possible a new rooftop garden and activity area with a beautiful panoramic view, offering a respite for patients and their families.
"We are very pleased to support Rainbow's initiatives in research and treatment for teens with cancer," said Chuck Fowler, who is CEO of Fairmount Minerals. "There is so much that could be done to help this age group, and we hope this gift in our daughter Angie's honor will make a profound difference in the quality of life and survival rates and address the particular needs of this important population."
The Fowlers lost their daughter, Angie, to melanoma nearly 30 years ago.  Four years ago, in 2007, the Fowlers donated $1 million to UH Rainbow Babies & Children's Hospital in memory of Angie to fund the first endowed chair in the United States dedicated to adolescent and young adult (AYA) cancer, allowing Rainbow to recruit a nationally recognized physician-scientist with expertise in AYA. The Fowler gift was matched by $500,000 from the Rainbow Babies & Children's Foundation.
"When Angie was getting her care in Texas years ago, the facilities were either bent toward very young pediatric patients or adults," said Char Fowler. "We're supporting a treatment center and program that surrounds teens and young adults with an atmosphere more suited to their unique needs." 
The Fowler Chair is currently held by Joe Matloub, MD, Clinical Director of the Division of Pediatric Hematology and Oncology at UH Rainbow Babies & Children's Hospital. He and his team are conducting vital work bridging the gap between advancements in pediatric and adult medical oncology, including facilitating more clinical trial participation to increase the consistency in treatment regimens. Dr. Matloub is also focused on developing more consultative, cross-disciplinary and coordinated services, as well as social and educational events and community advocacy programs.
"We are grateful to the Fowlers for their generous gift on behalf of their beloved daughter, Angie, which will add greatly to the world-class continuum of care at Rainbow for which our physicians and clinical staff are renowned," said Mike Farrell, UH Rainbow Babies & Children's Hospital President. "This all-encompassing institute promises to do so much in the diagnosis and treatment of our young cancer patients."
About University Hospitals Rainbow Babies & Children's Hospital
Located on the campus of University Hospitals Case Medical Center in Cleveland, Ohio, University Hospitals Rainbow Babies & Children's Hospital is a 244-bed, full-service pediatric hospital and academic medical center, solely dedicated to the health care needs of children. A trusted leader in children's health care for more than 125 years, UH Rainbow Babies & Children's Hospital consistently ranks among the top children's hospitals in the nation. As the region's premier resource for pediatric referrals, UH Rainbow Babies & Children's Hospital's dedicated team of more than 1,300 pediatric specialists uses the most advanced treatments and latest innovations to deliver the complete  range of pediatric specialty services to approximately 9,000 inpatients and 550,000 outpatients each year. Learn more at www.RainbowBabies.org.
Posted July 15, 2011
More Articles: