Subscribe Now
Keep up with the latest news with our magazine and e-newsletter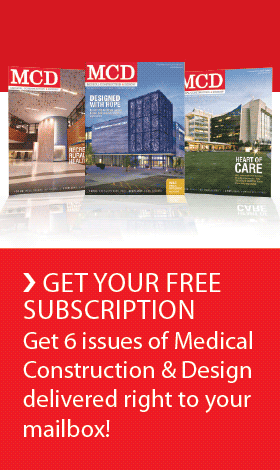 Subscribe to our E‑Newsletter
Sisters of Mercy Health System was named as one of the nation's "Most Wired" healthcare organizations in the U.S. The recognition by Hospitals & Health Networks, the journal of the American Hospital Association, is just one more affirmation that Mercy's $450-million investment in electronic health records was well worth it.
But the most compelling reason for connectivity was when Mercy's Joplin hospital took a direct hit from an EF-5 tornado in May which left the building in shambles but an electronic health record intact. For patients, families and medical personnel, immediate access to electronic health records was critical.

Paul Johnson, 78, of Joplin, Mo. knows all too well. Johnson had been hospitalized with pneumonia for two days when Mercy's St. John's was hit by the tornado. As patients were transferred, Johnson expressed his desire to go to Mercy's sister hospital in Springfield, knowing his records would be easily accessible.
"I knew that they would want to know my medications, dosages and what tests had been done, and I knew that I couldn't remember all of it," he said. "The doctors in Springfield were able to pull up my records and ask me questions. It worked out beautifully."
Mercy is among only 4 percent of hospitals nationwide with an integrated electronic health record (EHR) sophisticated enough to access and share medical records among multiple Mercy facilities in a four-state area. Serving more than 3 million people each year, connectivity between 28 hospitals and more than 200 outpatient facilities is critical.
"Knowing whether someone is diabetic or highly allergic to penicillin is critical to our patients' safety," said Glenn Mitchell, M.D., Mercy chief medical officer."We invested in an EHR because we thought it was the right thing to do. Now that we've seen the devastation to one of our communities, we know it was right. While being named 'Most Wired' is an honor, we are most thankful our patients' medical information was immediately available."
Hospitals & Health Networks "Most Wired" Survey asked hospitals and health systems nationwide to answer questions regarding their health information technology initiatives. Respondents completed 530 surveys, representing 1,388 hospitals, or roughly 24 percent of all U.S. hospitals.
Posted July 14, 2011
More Articles: