Subscribe Now
Keep up with the latest news with our magazine and e-newsletter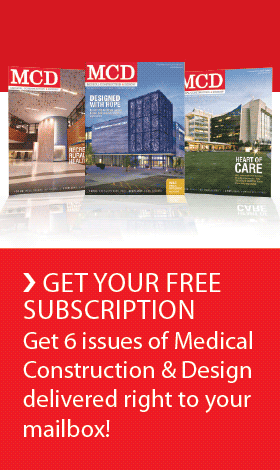 Subscribe to our E‑Newsletter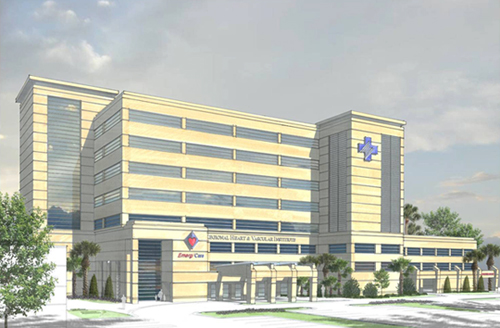 PENSACOLA, Fla.–Sacred Heart Hospital has announced plans for a major expansion that will include a new five-story tower containing 112 private patient rooms. The tower will be constructed on top of the hospital's existing Heart and Vascular Institute building.
The vertical expansion on Sacred Heart's campus at Ninth Avenue and Bayou Boulevard will take place over a four-year period. Construction will begin in the spring of next year, with the first 68 beds becoming operational in 2014.  Another 44 beds will be added in 2015-16.

"This expansion will bring more than 150 new healthcare jobs to our community and the additional private-room capacity we need in order to accommodate the demand for healthcare services in the decade ahead," said Laura S. Kaiser, President and CEO of Sacred Heart Health System. "We have pressing needs right now for additional beds, especially for critically-ill patients and other adult patients with acute-care needs."
An additional job-creation benefit for the local economy will be the project's use of area construction contractors and design companies.
After months of study and planning, leaders at Sacred Heart and its parent healthcare system, Ascension Health, approved the $57 million expansion based on multiple factors:
• The aging of the "baby boom generation" will mean a large increase in the numbers of people reaching 65 and older who will need more healthcare services.
• The anticipated growth of Northwest Florida's population in all demographic groups.
• The need for more beds for critically ill patients – a need driven in part by the hospital's status as a regional Trauma Center and a regional Stroke Center.  Of the 112 beds in the new tower, 40 will be for critically ill patients.
• While Sacred Heart has greatly expanded its outpatient facilities over the past 15 years and added a Women's and Children's Hospital in 1996, its main, five-story hospital for adult patients has not been expanded for almost 30 years.
In addition to the five-story addition, the expansion plan also calls for more parking spaces and replacement of key systems such as heating and air conditioning that support the hospital plant operations.
"The construction of the new tower and patient-care facilities is exciting news for our patients, our physicians and associates, and for the local economy," Kaiser said. "The new facilities and the talent they will attract will improve healthcare and add to Pensacola's status as the healthcare center for all of Northwest Florida."
About Sacred Heart Health System
Sacred Heart Health System is the most preferred hospital in Northwest Florida and the region's leader in providing high-quality healthcare to children and adults. In 2011, Sacred Heart Hospital in Pensacola was named a recipient of the HealthGrades® Distinguished Hospital Award for Clinical Excellence™.  That award was based on an independent national study that ranked the hospital among the top 5 percent in the nation for superior patient outcomes.
The hub of the Health System is the 466-bed hospital in Pensacola that includes the area's only Women's and Children's Hospital. Other key services include a Regional Heart and Vascular Institute, Stroke Center, Level II Trauma Center, a Cancer Center affiliated with MD Anderson Physicians Network, and a large regional network of primary care and specialty doctors stretching from Foley, Ala., to Panama City Beach, Fla.  In 2003, the Health System added Sacred Heart Hospital on the Emerald Coast, a 58-bed community hospital in Walton County. In March 2010, the new Sacred Heart Hospital on the Gulf, a 19-bed hospital, opened in Port St. Joe, Fla.
Sacred Heart is part of Ascension Health, the nation's largest system of not-for-profit health care facilities.  For more information, call 850-416-7000 or visit online at www.sacred-heart.org.
Photo Source: www.sacred-heart.org.
Posted June 15, 2011
More Articles: