Subscribe Now
Keep up with the latest news with our magazine and e-newsletter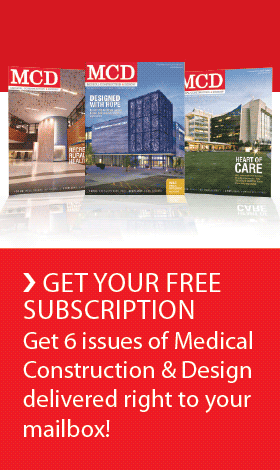 Subscribe to our E‑Newsletter
Identifies 10 Key Indicators for Successful Exchange

PLYMOUTH MEETING, Pa. –Whether it is related to electronic health records, accountable care, medical homes, meaningful use or other initiatives to improve patient safety and quality, a healthcare organization's ability to succeed—or fend off competition—depends on its ability to effectively exchange health information within the organization, with outside groups such as physician offices and payers and with Health Information Exchanges.
To gain a clearer view of the healthcare community's readiness to successfully implement the exchange of health information, ECRI Institute, an independent nonprofit and expert in interoperability, is conducting a brief electronic survey, 10 Key Readiness Indicators for Exchange of Health Information.
Along with strategic partner, s2a, experts in the development and implementation of local, regional and statewide health information exchanges, ECRI Institute developed the list of 10 Key Indicators—critical issues representative of an organization's readiness to exchange vital health information.
For example, indicators in the survey address issues such as whether your organization:
Routinely receives laboratory results electronically from your clinical information system;

Prioritizes the clinical conditions that require the electronic exchange of health information;

Utilizes IT systems to analyze and manage the population health information.
"Healthcare information exchange is a critical capability, key to many new business models evolving," says Thomas E. Skorup, MBA, FACHE, vice president, Applied Solutions, ECRI Institute. "The ten key indicators we identified will be useful in helping hospital leaders assess their progress and prioritize important initiatives to achieve goals."
Healthcare leaders are encouraged to complete the 10-question survey to help them understand their own readiness and also contribute useful data to determine readiness on a national level. ECRI Institute will publish the aggregated survey results in early summer.
"The ability of healthcare organizations to leverage the exchange of health information within their organization and across a community begins with interoperability and results in improved decision making across the continuum," says John K. Evans, MHA, FACHE, president, s2a. "The ultimate goal is the ability to assume increased accountability for the care delivered," adds Evans.
For more information about ECRI Institute's 10 Key Readiness Indicators Survey, for customized consulting assistance, or to sign up for ECRI Institute's free monthly e-newsletter, Exchange of Health Information Monthly eBrief, visit the Readiness Assessment for Exchange of Health Information Website, or contact tskorup@ecri.org or (610) 825-6000, ext. 5160. 
ECRI Institute (www.ecri.org), a nonprofit organization, brings the discipline of applied scientific research to discover which medical procedures, devices, drugs, and processes are best, all to enable health care organizations to improve patient care. As pioneers in this science, they pride themselves in having the unique ability to marry practical experience and uncompromising independence with the thoroughness and objectivity of evidence-based research. ECRI Institute is designated as a World Health Organization Collaborating Center for Patient Safety, Risk Management, and Healthcare Technology and an Evidence-based Practice Center by the U.S. Agency for Healthcare Research and Quality. ECRI Institute PSO, listed as a federally certified Patient Safety Organization by the U.S. Department of Health and Human Services, strives to achieve the highest levels of safety and quality in healthcare by collecting and analyzing patient safety information and sharing lessons learned and best practices. Find ECRI Institute on Facebook (www.facebook.com/ECRIInstitute) and on Twitter (www.twitter.com/ECRI_Institute).
s2a (www.s2aconsulting.com) offers clients substantial expertise in the planning, development and implementation of state-wide and community-based health information exchanges (HIE) and Regional Health Information Organizations (RHIO).  s2a has developed a proven methodology for HIE gained from leading the development of statewide HIT/HIE plans for Arkansas, Kansas, Michigan (2006 and 2010), New Hampshire and Vermont as well as regional hospital/health system based HIEs in Michigan and across New York state. s2a believes in developing incremental, sustainable and scale-able approaches to HIE which are tailored to each client's needs and designed to leverage the exchange of health information to succeed under healthcare reform.
Posted May 18, 2011
More Articles: