Subscribe Now
Keep up with the latest news with our magazine and e-newsletter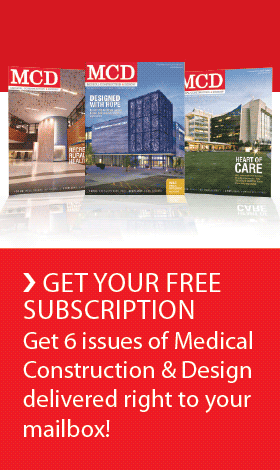 Subscribe to our E‑Newsletter
The groundbreaking ceremony for the University Medical Center in New Orleans, La. has been set for 11 a.m. April 18.
Gov. Bobby Jindal and the Board of Directors of the University Medical Center Management Corporation will host the event at 1900 Tulane Ave., across the street from the LSU Health Sciences Center in New Orleans. The ceremony is open to the public.

Construction for the $1.2 billion teaching hospital and Level One Trauma center is scheduled to begin almost immediately with clearing the 34 acres of land acquired for the project. Limited demolition and removal of some existing buildings is already underway.
Officials of Skanska USA, the UMC's new construction manager, say land clearing will begin June 1 and continue through the summer into early October.
Foundation work for the three patient towers fronting Canal Street as well as the diagnosis and treatment building in addition to initial utilities work is planned to get underway in September, followed by erection of steel for the component buildings.
If all goes as planned, as much as 80 percent of the basic structures for both the diagnosis and treatment building, including the Trauma Center, and 50 percent of the patient towers are projected to be complete within a year, according to construction managers. Based on estimates, the patient towers could be finished by November 2013 and the entire facility ready for operation in April 2014.
Posted April 8, 2011
More Articles: